Gist
Drama as lady rained curses on a boy for Slapping her butt in computer village, Ikeja (Video)
2,330 total views, 10 views today
Drama as lady rained curses on a boy for Slapping her butt in computer village, Ikeja (Video)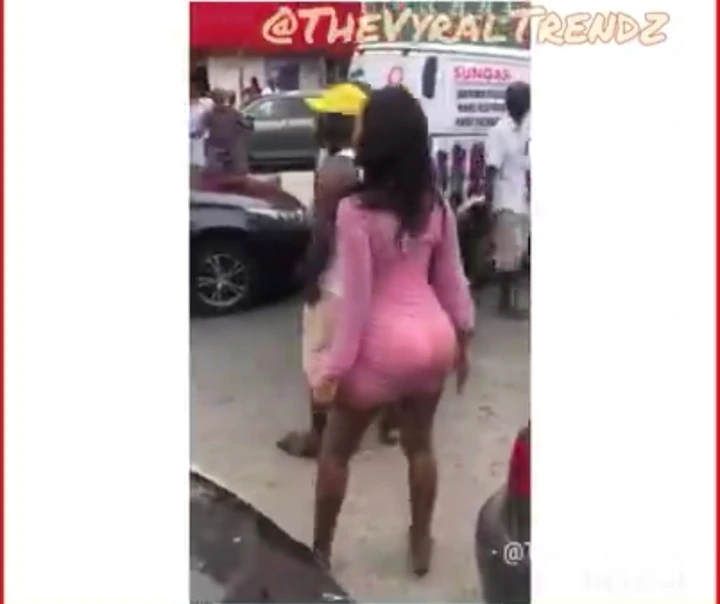 Just now a video just popped up on how a lady was harassed by a little boy in Ikeja Lagos state. It was a rowdy environment and people were shouting at the lady for what she put on.
In the short minute video the lady was on her walking on the street. People around were shouting at what she wore. Those who had a phone brought it out to video her. But among all of them a little boy had the audacity to come and slap her butt from behind.
After slapping her butt, the little boy ran away. The lady who didn't know the person who did it rained curses on the person and says God would punish the person. It's really so bad that something of such had to happen.
Although it's in two ways, first what the lady is wearing isn't too good and we shouldn't ignore it. But no matter what, the little boy had no right to do such. And the society we live in, may God just help us. They allowed the little boy to get away. This is where it would start. When not corrected, those are the kind of people who later gets old to rape people.
Watch the video below