Gist
I escaped by jumping off a moving Vehicle, us based lady reveals how she escaped from kidnappers in Lagos
514 total views, 5 views today
I escaped by jumping off a moving Vehicle, us based lady reveals how she escaped from kidnappers in Lagos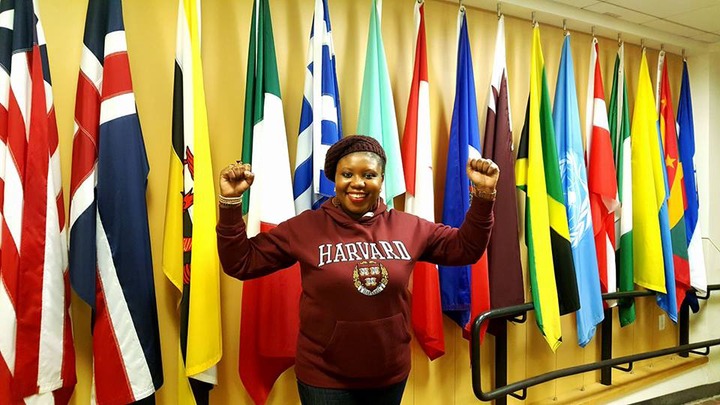 This is my Face of Victory. It could have been an Obituary but MERCY SAID NO. My middle name is now KOSEE'GBE.
A Nigerian lady based in he United States -is filled with thanks after escaping from the clutches of kidnappers on her arrival to Lagos
According to her, she got whisked away by the hoodlums at about 2:50am on her way from the Airport.
She managed to escape by jumping off the moving vehicle….
She wrote
I arrived Lagos Nigeria about 2 weeks ago and got whisked away by Kidnappers at about 2:50am on my way from the Airport. But for God, my Photos would have been all over Social media now with me declared Missing.
I escaped by jumping off a moving Vehicle & though I'm still in a bit of pain and in a state of shock, I am thankful to be alive today.
I will share the full story with y'all on Dec 31st as 2016 comes to an end.
The Criminals have now been caught and the Lagos State Commissioner of Police, Fatai Owoseni has taken up the Case. You can read snippets of his address to Pressmen last week in the link below.
Merry Christmas to my Fellow Nigerians and all my friends from all over the World. Please keep me in your Prayers and thank God my Family isn't in sorrow this Christmas.
With the unemployment rate and persistent hardship we face as a nation, Nigeria continues to successfully create Jobs in the "Crime Sector" for our Youth.
Since I arrived Nigeria, it's been one death or kidnap or sordid story per day. Something has to change. Things just have to change. I was few inches away from possible Death.
Nigeria will be great again.
For once, I am deeply proud of THE NIGERIAN POLICE.
MY KING JESUS. I AM SO GRATEFUL – BECAUSE THE PURPOSE OF YOUR BIRTH CAME ALIVE SO STRONGLY IN MY LIFE THIS SEASON. ONLY YOU I WILL SERVE. YOU SHOWED UP MIGHTILY THAT NIGHT. YOU SHOWED UP LORD. YOU SHOWED UP. AAAAAAAH, YOU SHOWED UP FATHER.
To you alone be all the Glory, Honour and Praise.
TAO.