News
"PDP Must Explain What Happened to My Dad in His Hotel Room" – Rema Accuses Edo State PDP of Killing His Dad
1,173 total views, 10 views today
"PDP Must Explain What Happened to My Dad in His Hotel Room" – Rema Accuses Edo State PDP of Killing His Dad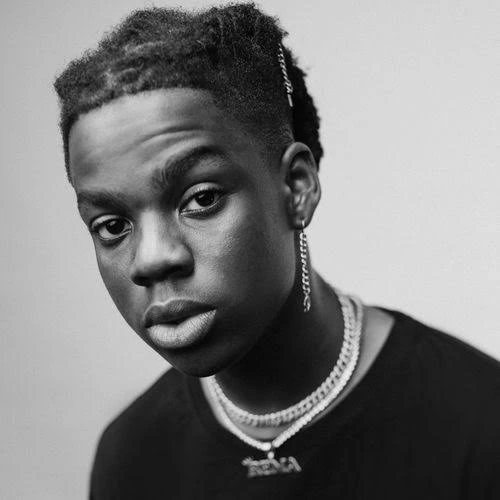 Popular hip hop singer, Rema, has challenged the Nigerian opposition party, People's Democratic Party, to tell him what happened to his father is his hotel room in 2008.
Rema's dad, Justice Ikubor, was a prominent member of the People's Democratic Party in Edo State during his lifetime.
His lifeless body was found in his hotel room in May 2008.
12 years after his death, his son who is now a celebrity singer has challenged the People's Democratic Party to provide an explanation on the cause of his dad's death. It was believed to be a political assassination then.
Earlier today, Rema set social media on fire as he blew hot is a series of tweets on Twitter. He revealed a lot of things about his family background. He said he is already rich before joining the music industry.
Many of his fans no little about his father until he mentioned it on Twitter today.
See some of his tweets below.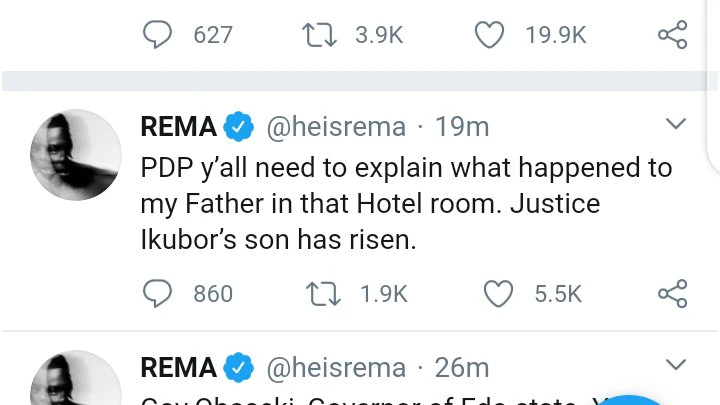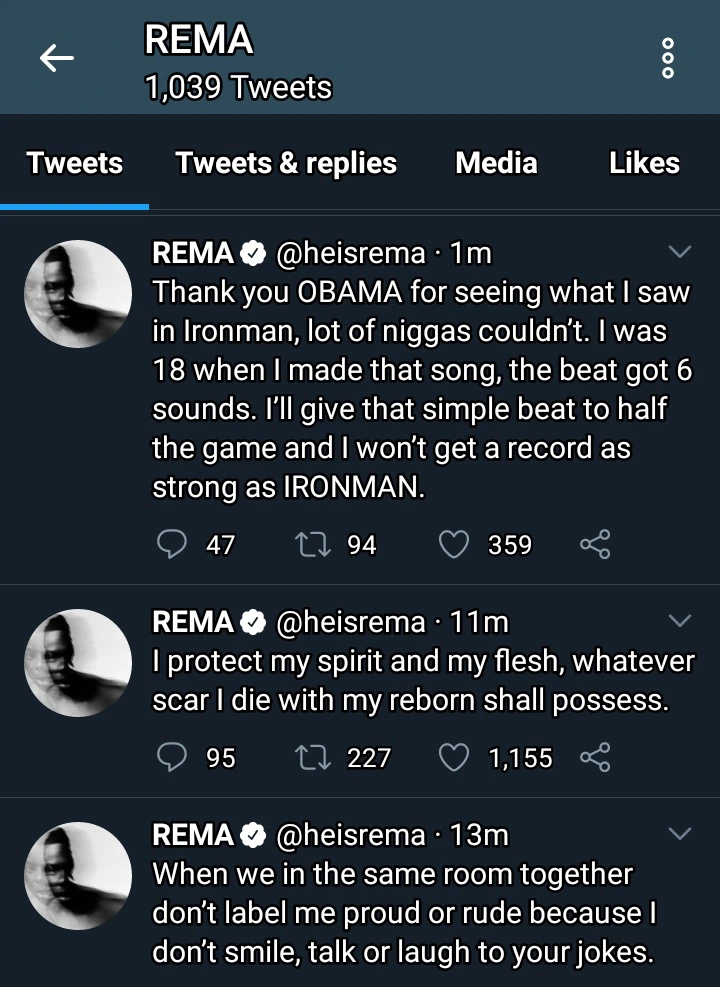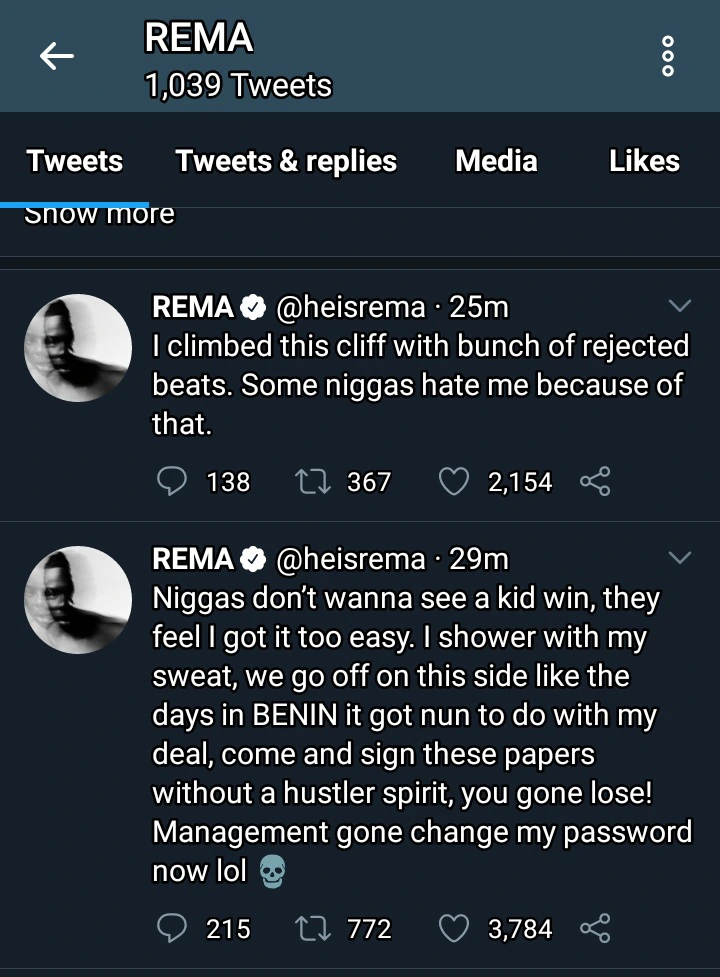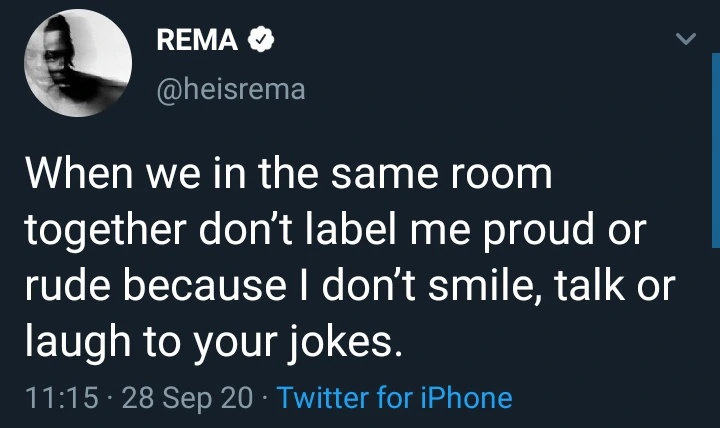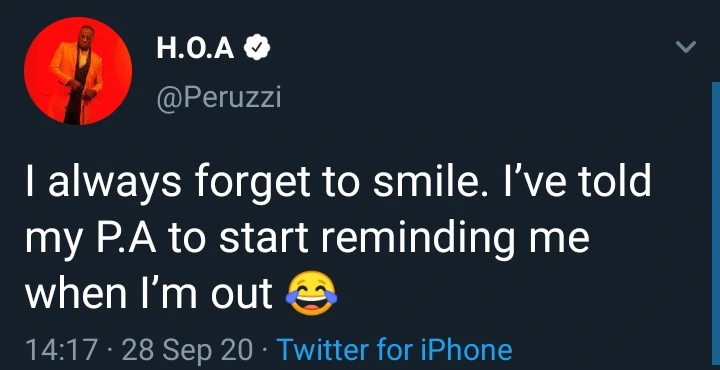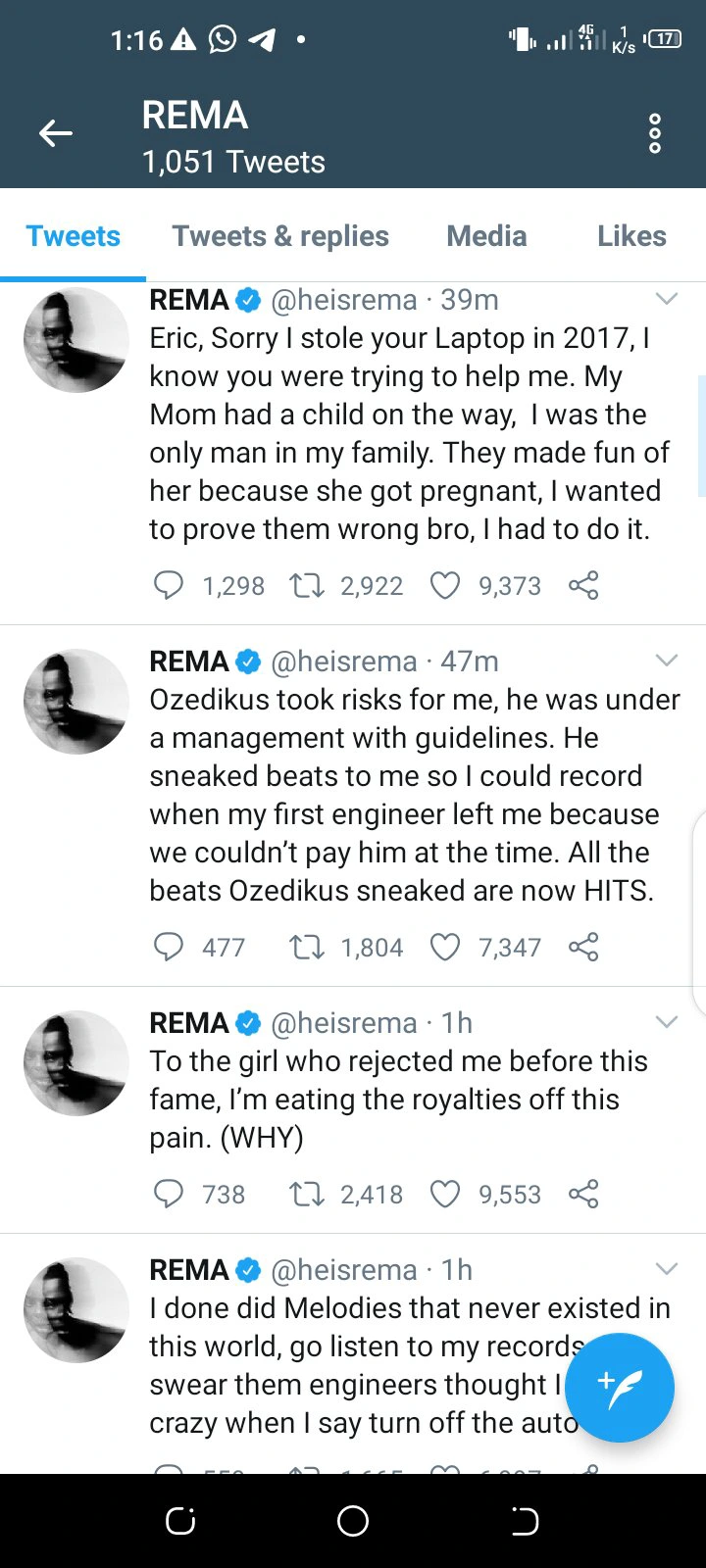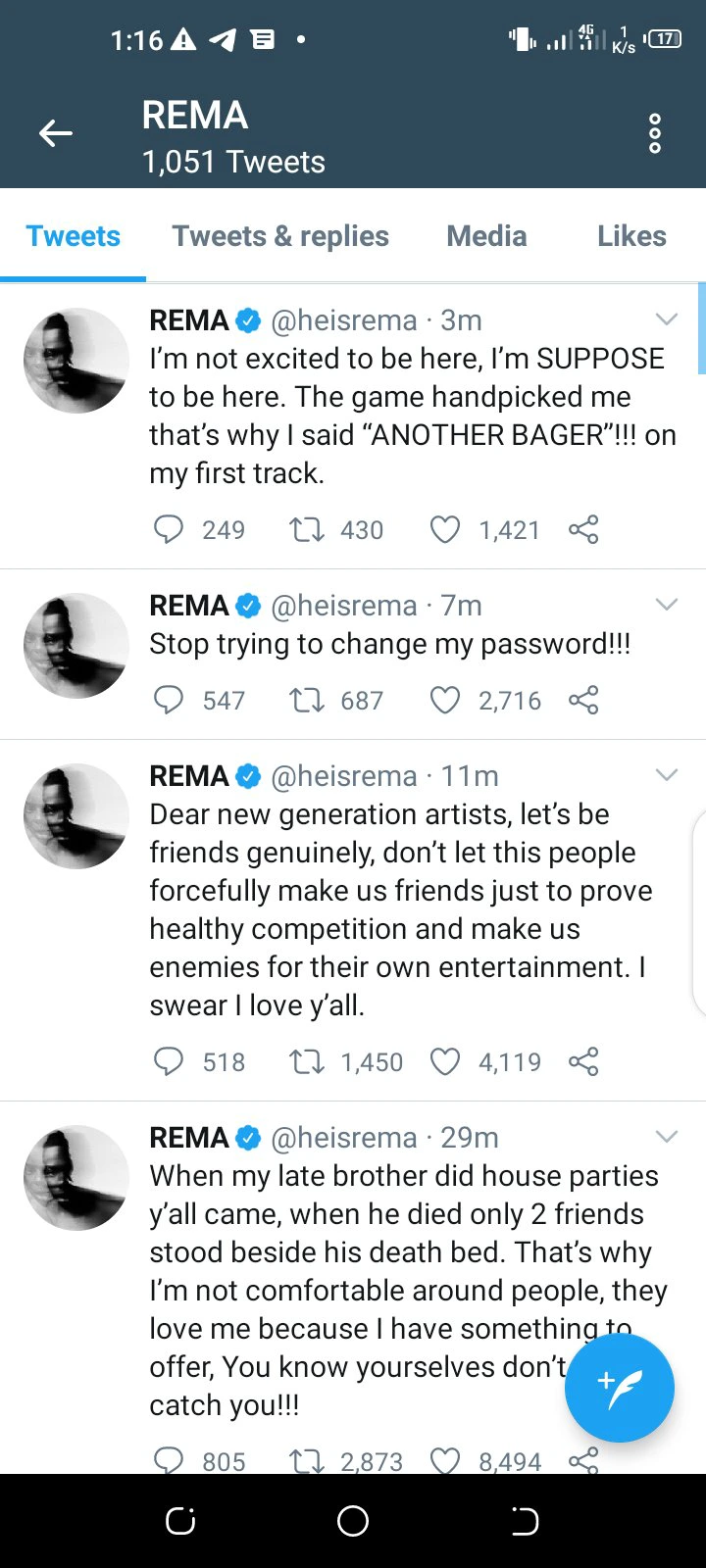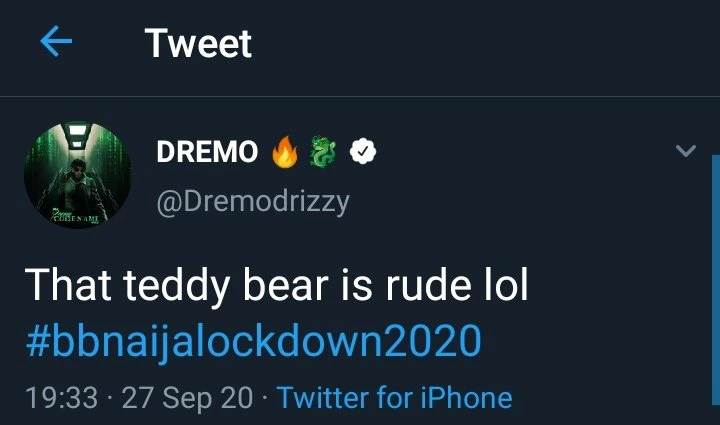 No one knows what triggers Rema to revealed all these on social media. Social media users have speculated that he had beef with some other artists who tried to underrate him during the Big Brother Naija grand finale show yesterday.