Gist
Sad! Cardi B, Diddy and Ciara lead way of celebs outraged over death of George Floyd after police officer put his knee on back of man's neck (Video)
2,399 total views, 5 views today
Sad! Cardi B, Diddy and Ciara lead way of celebs outraged over death of George Floyd after police officer put his knee on back of man's neck
Cardi B, Diddy, Ciara and Halsey led the way of celebs outraged over the death of Minneapolis man George Floyd, after a police officer drove his knee into the back of Floyd's neck, rendering him unable to breath
A number of celebs took to social media on Tuesday to express their anger and frustration over the death of the 46-year-old on Monday, after the exchange was caught on camera.
Many expressed their sentiments on the issue after the four police officers in the incident involving were terminated Tuesday, as FBI and state officials began probes on what had occurred.
The incident, which was caught on tape, was likened to the 2014 death of Eric Garner in New York after a police officer choked him.
'My heart can't take it, seeing what's happened to #GeorgeFloyd,' Ciara said. 'This is eerily similar to the death of #EricGarner. There has to be a stopping point in the process of arresting someone. It's all senseless.
Cardi B wrote on social media: 'Enough is enough! What will it take? A civil war? A new president? Violent riots? It's tired ! I'm tired ! The country is tired!
'You don't put fear in people when you do this you just show how coward YOU ARE ! And how America is really not the land of the free!'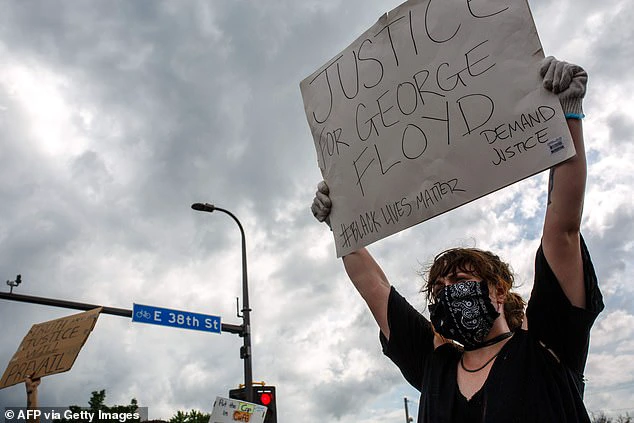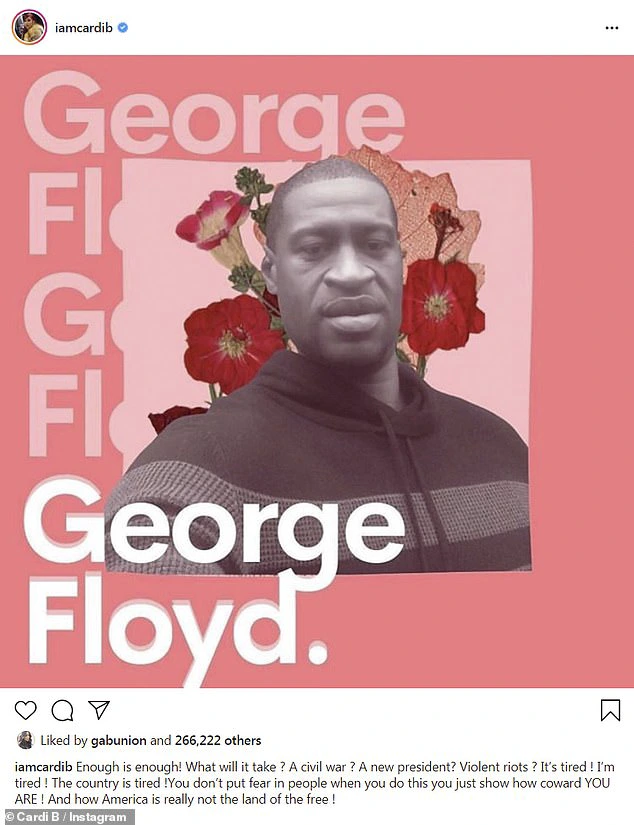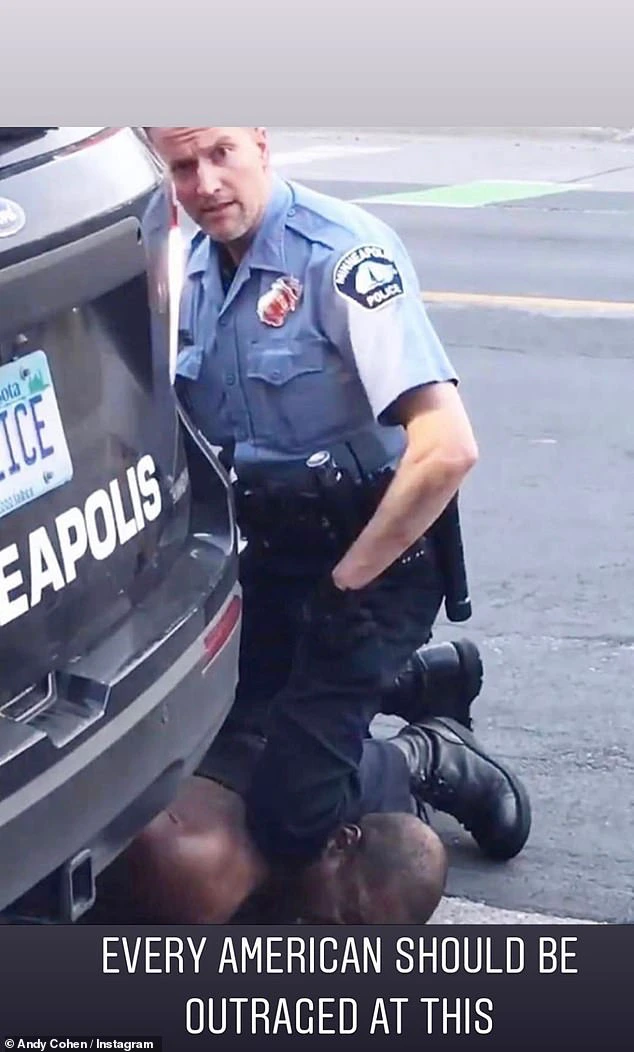 Diddy posted an emoji of praying hands in reaction to the senseless death, while Viola Davis put the racial imbalance of the situation and others like it into perspective.
'This is what it means to be Black in America. Tried. Convicted. Killed for being Black,' the Oscar-winner said. 'We are dictated by hundreds of years of policies that have restricted our very existence and still have to continue to face modern day lynchings.
'Here's the thing……America will never be great until we can figure out a way for it to work for EVERYBODY!!!'
Demi Lovato said, 'I'm tired of typing Rest in Peace … I wish black men could live in peace.'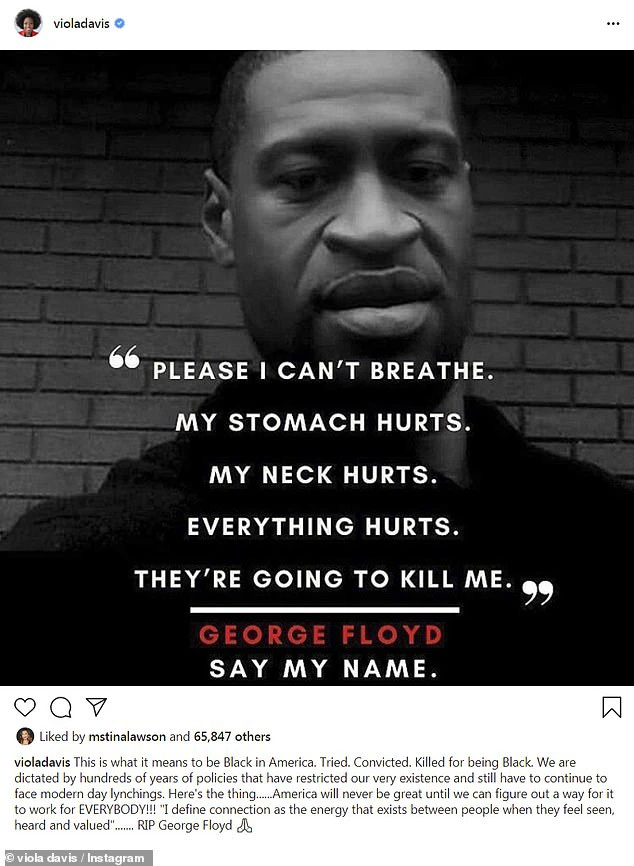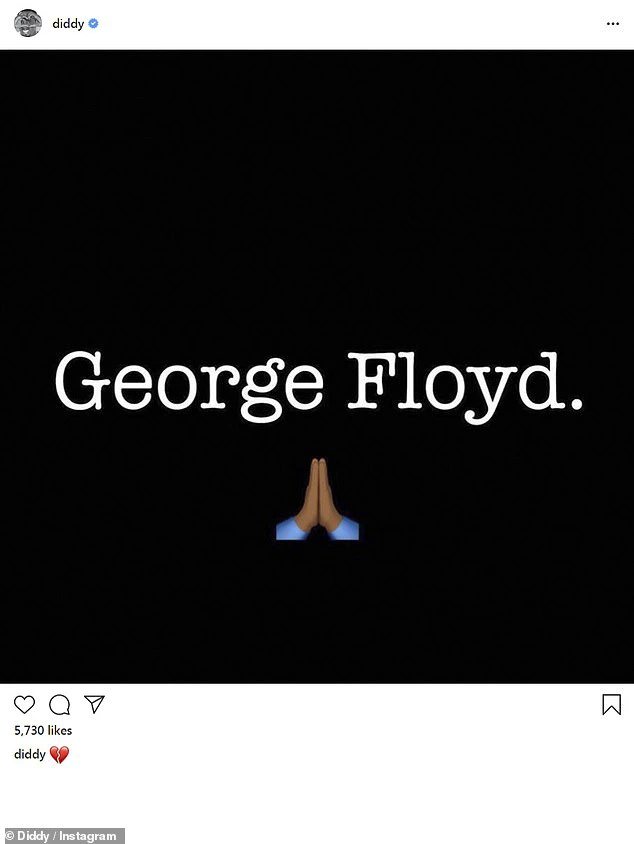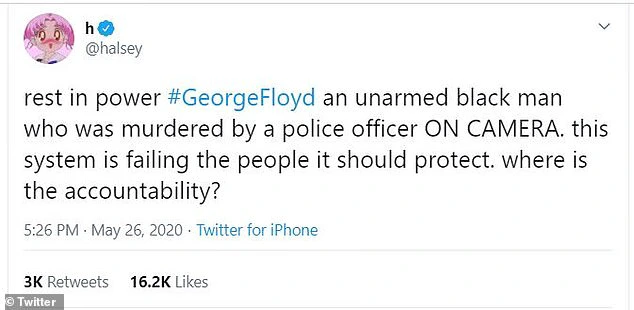 Halsey said the incident was another example of a broken system with racial imbalances and little consequences for the offenders.
'Rest in power #GeorgeFloyd an unarmed black man who was murdered by a police officer ON CAMERA,' the singer said. 'This system is failing the people it should protect. where is the accountability?'
Bravo's Andy Cohen said that 'every American should be outraged at' seeing the images from the incident, while Jameela Jamil lobbied for the arrests of two of the officers involved in the incident.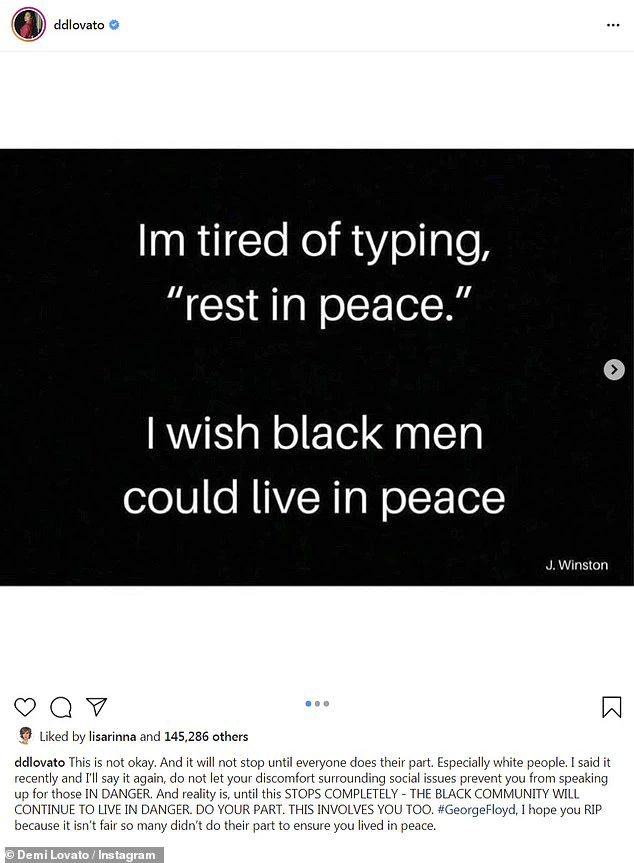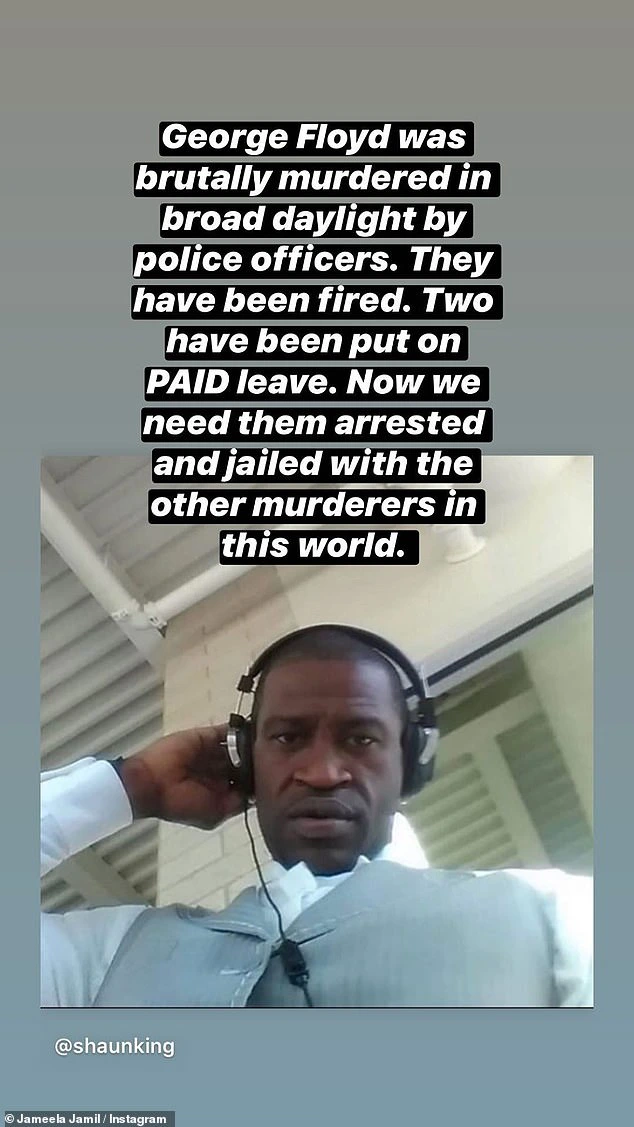 Filmmaker Ava DuVernay delivered a powerful message on her social media in the wake of the tragic death.
'You deserved your breath, your dignity, your life,' DuVernay said. 'Not to die in the street, murdered by a white cop's knee on your neck. You deserve our tears, our prayers, our rage, our action.'
She added, 'We must act – for you – and for all of tho se were no cameras are present. We must. #GeorgeFloyd.'
Actor Billy Baldwin posted a side by side shot of the officer with his knee and NFL's Colin Kaepernick with the hashtag #ThisIsWhyWeKneel. The Backdraft actor added: 'If they don't arrest and convict this cop… things are gonna get real ugly.'
In the incident, authorities aid that Floyd – who was a restaurant security guard – matched the description of a forgery suspect, and subsequently resisted them when they took him into custody. In an accompanying clip, a police officer had his knee dug into the back of Floyd's neck as he pleased, 'Please, please, please, I can't breathe. Please, man.'
Floyd then said, 'My stomach hurts, my neck hurts, everything hurts … I can't breathe' before passing out.
Numerous people at the scene recorded the incident, with some taking the police to task.
A lawyer for Floyd's family, Ben Crump, said in a statement Tuesday that he was exploring a legal path for the man's survivors.
'We all watched the horrific death of George Floyd on video as witnesses begged the police officer to take him into the police car and get off his neck,' Crump said. 'This abusive, excessive and inhumane use of force cost the life of a man who was being detained by the police for questioning about a non-violent charge.'