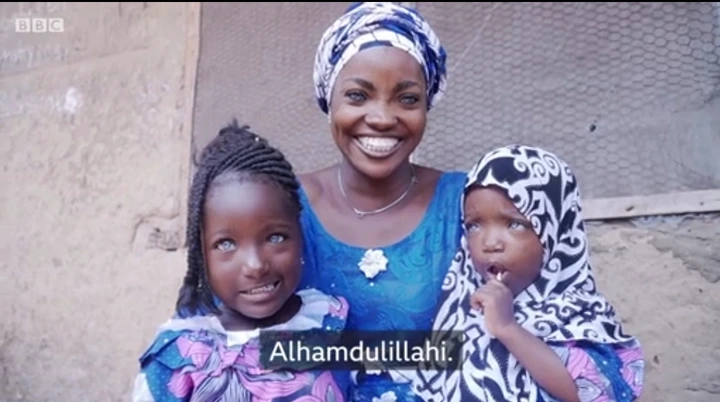 3,204 total views, 3 views today
See 20 Beautiful New Photos Of Risikat Azeez, The Woman With Blue Eyes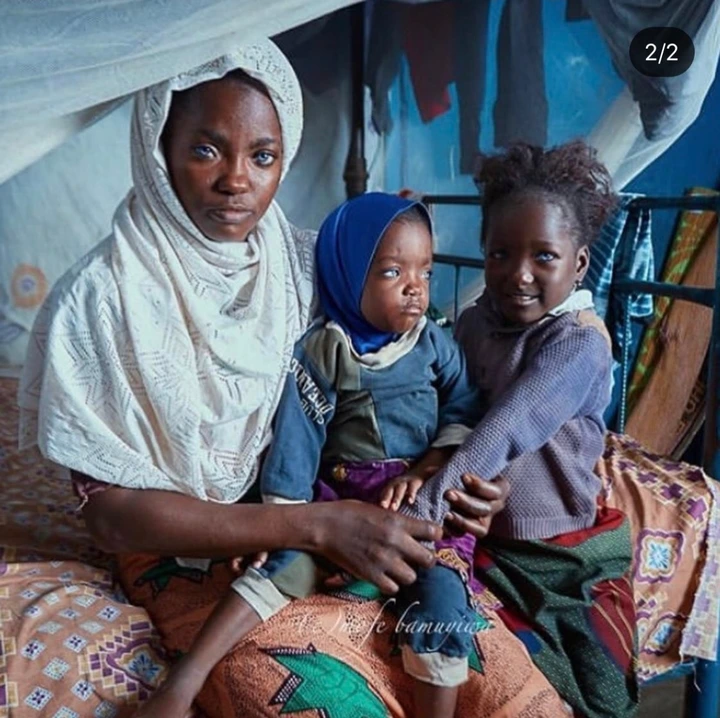 Remember 30-year-old Risikat Moromoke Azeez, the Ilorin woman whose husband allegedly abandoned because of her blue eyes? Well, she has undergone a transformation within a short period of time.
Risikat became an instant trend after news broke that her husband abandoned her and their two children because of the colour of their eyes.
As with many trends across social media, many Nigerians quickly took sides and condemned her husband's action even without sparing a chance to hear his own side of the story.
In this article, you will find 20 stunning photos of Risikat and her blue eyes for your viewing pleasure.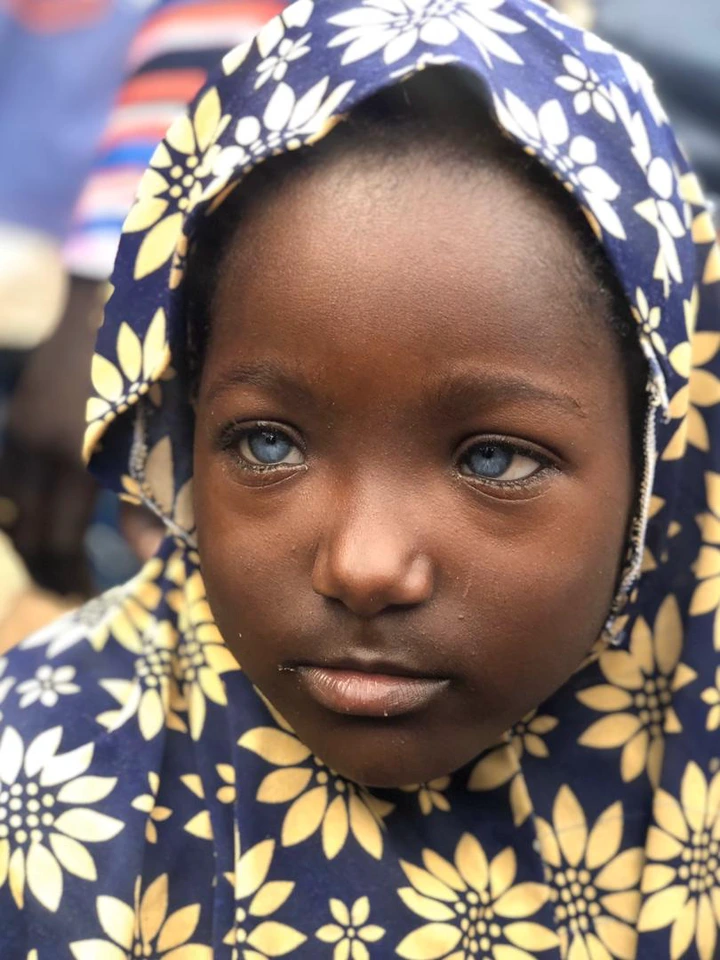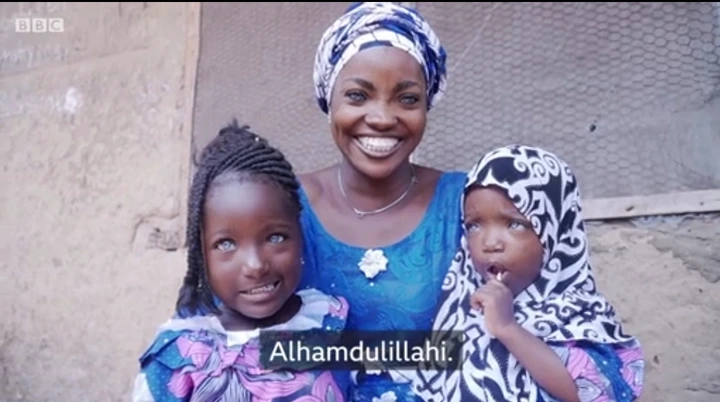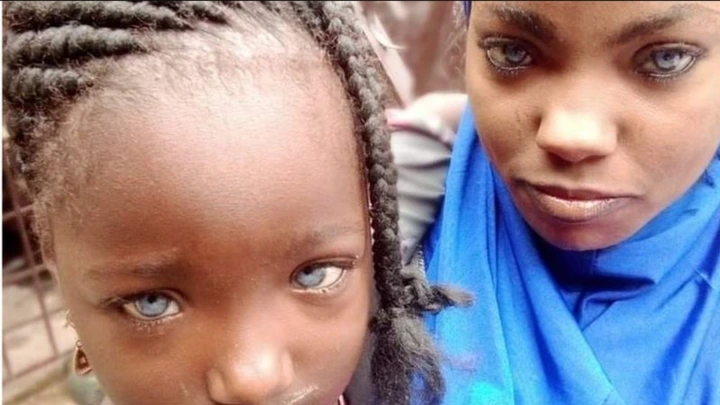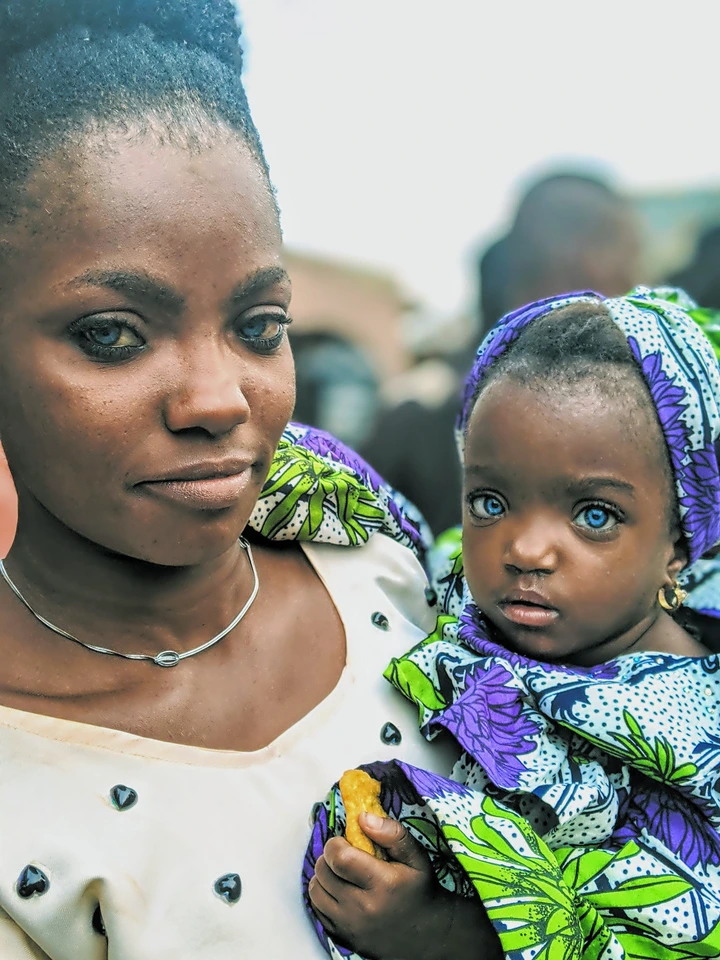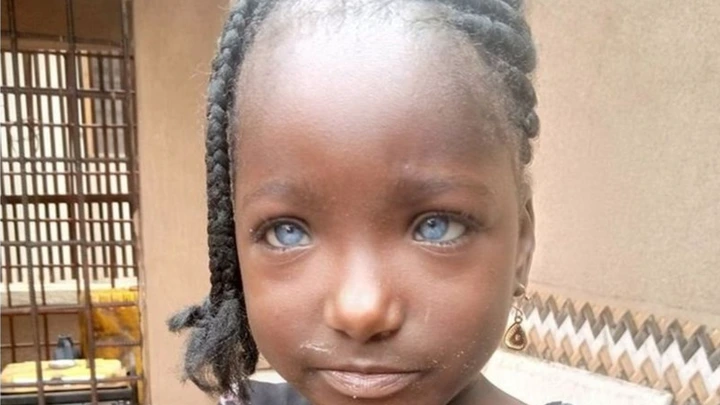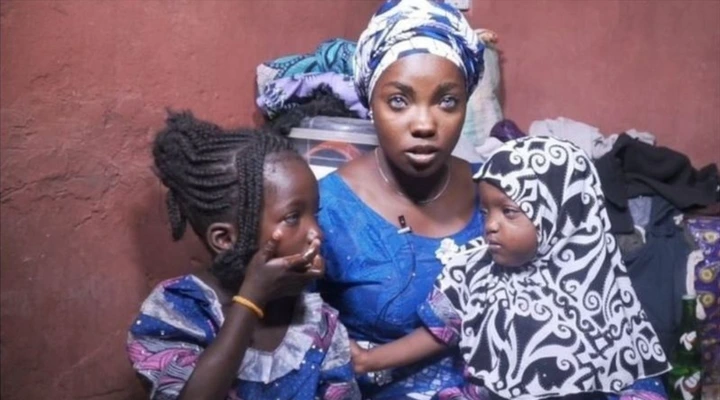 Risikat and her two children may have a genetic condition known as ocular albinism. A condition that affects vision and sensitivity to bright light.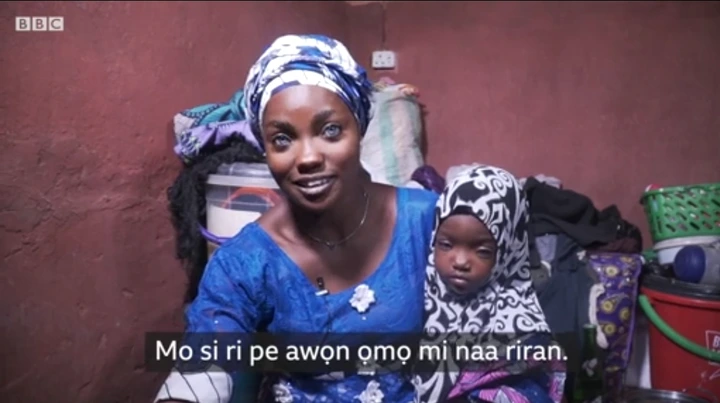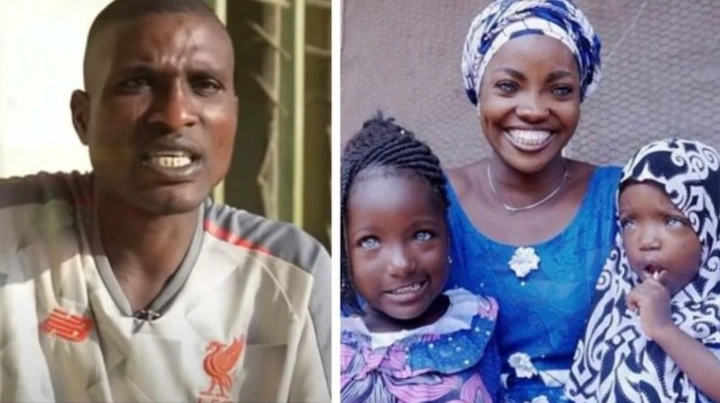 A photo collage of Risikat's family.
It is rumoured that their only child with brown eyes died as an infant.
After news broke that Risikat's husband left her because of her blue eyes, the emotional story went viral, including across social media, until a certain Bakare Mubarak got wind of it on Twitter.
Bakare Mubarak, who is easily the tallest model in Sub-Saharan Africa became interested in the story and set out with his team in search of Risikat and her children. Thankfully, they found them, and Nigerians in their hundreds have been doing their bits to help, at least, to ensure that the welfare of the two children are taken care of.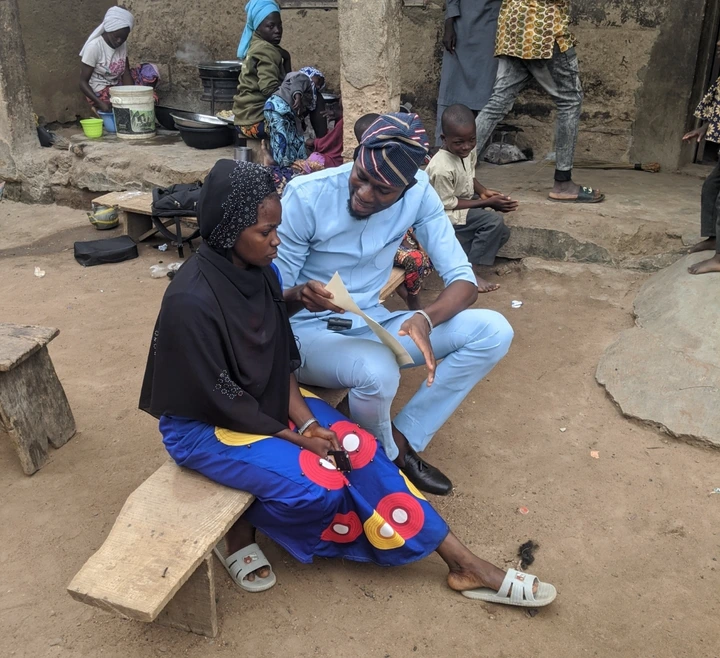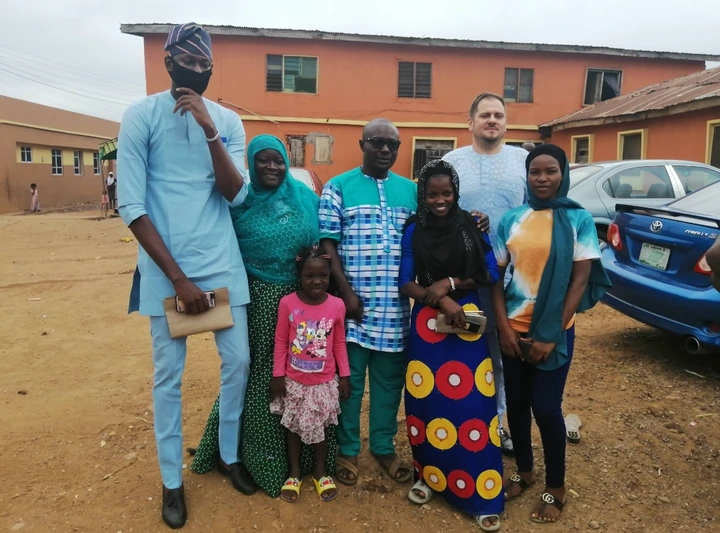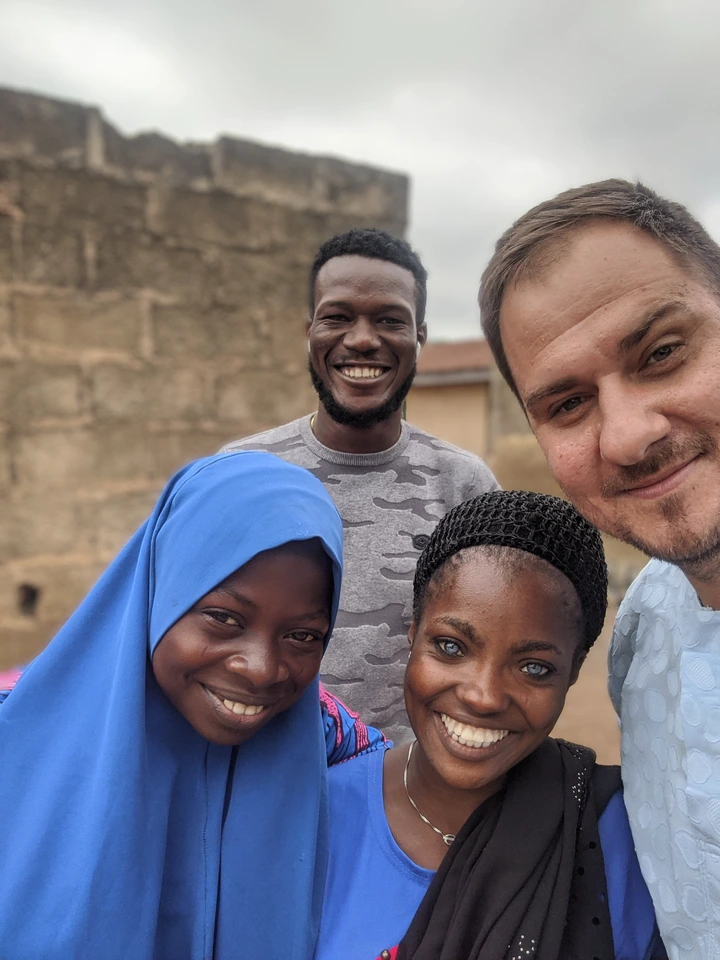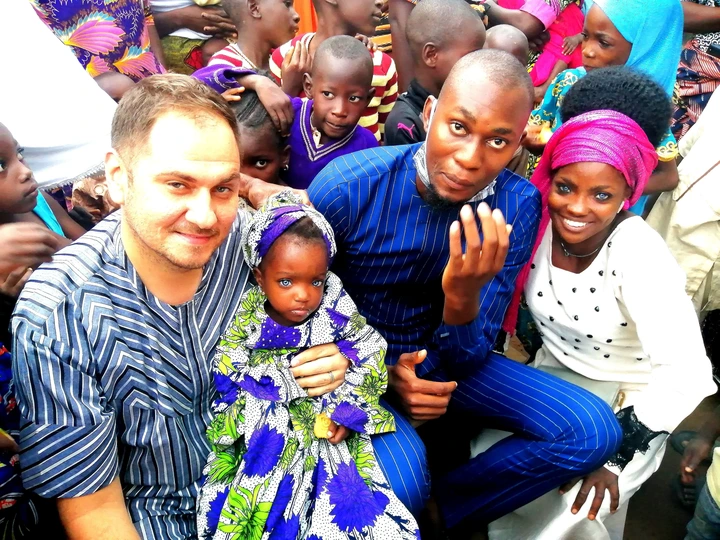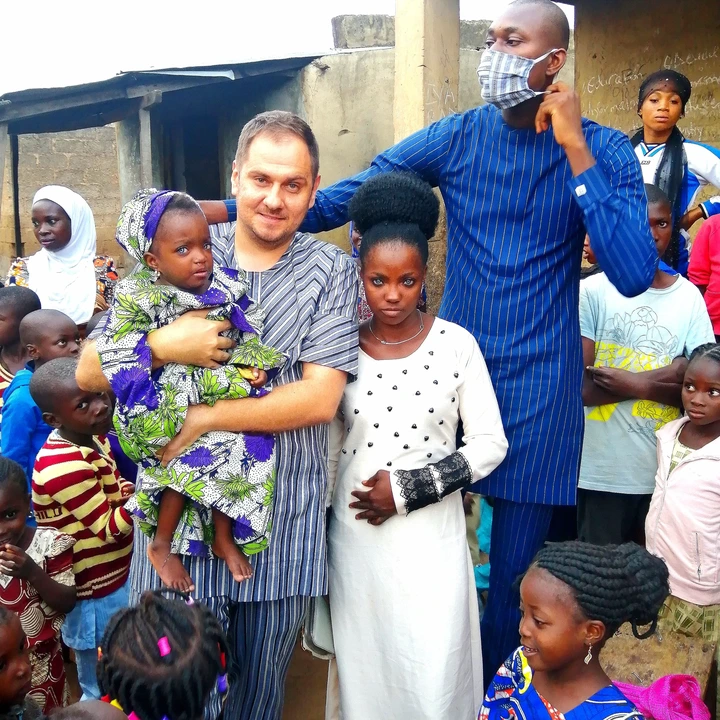 That Risikat was abandoned because of her eye colour is no longer news, however, her husband Wasiu Dada has come out to deny the allegation; stating categorically that it was the blue eyes that attracted him to Risikat in the first instance, and that he has no regret whatsoever that his children inherited it from their mother.
On Monday, 10 August, Bakare got popular documentary photographer, Adebayo Abayomi to take stunning photos of Risikat, giving many the notion that Risikat is "made," an impression Bakare tried to correct when he said "She is still very much in need of help!!!" in a tweet earlier on Tuesday.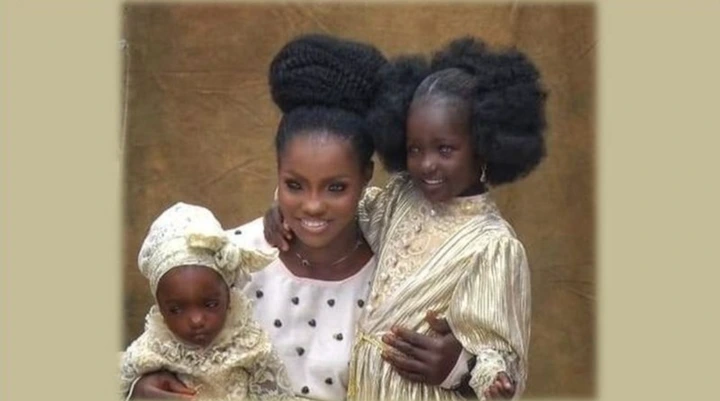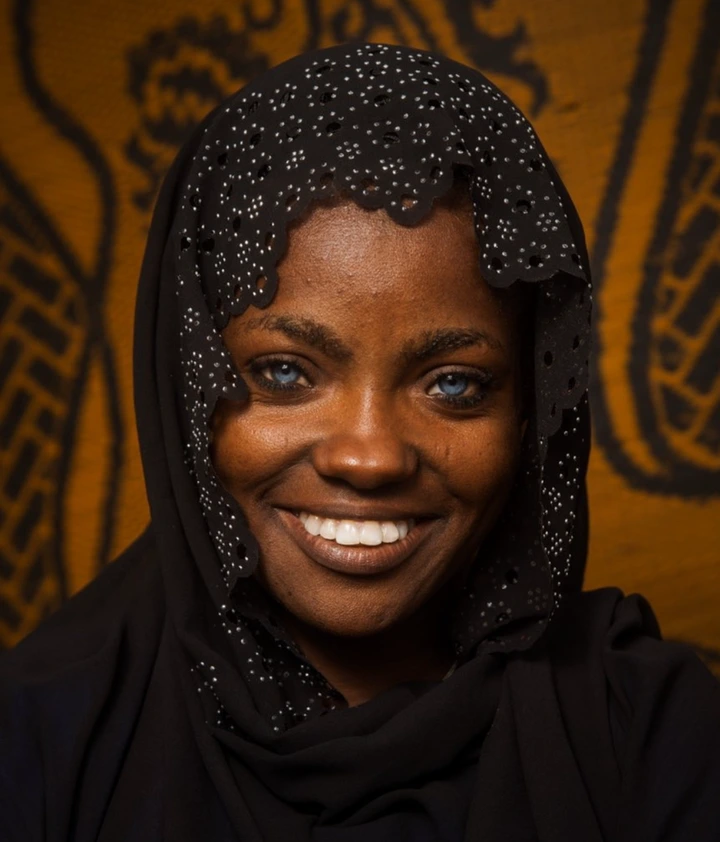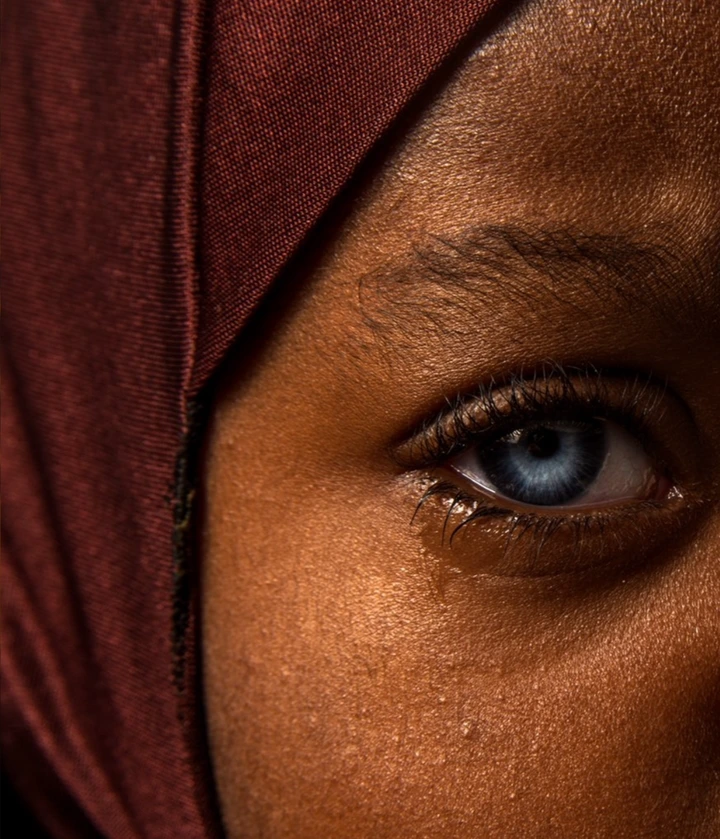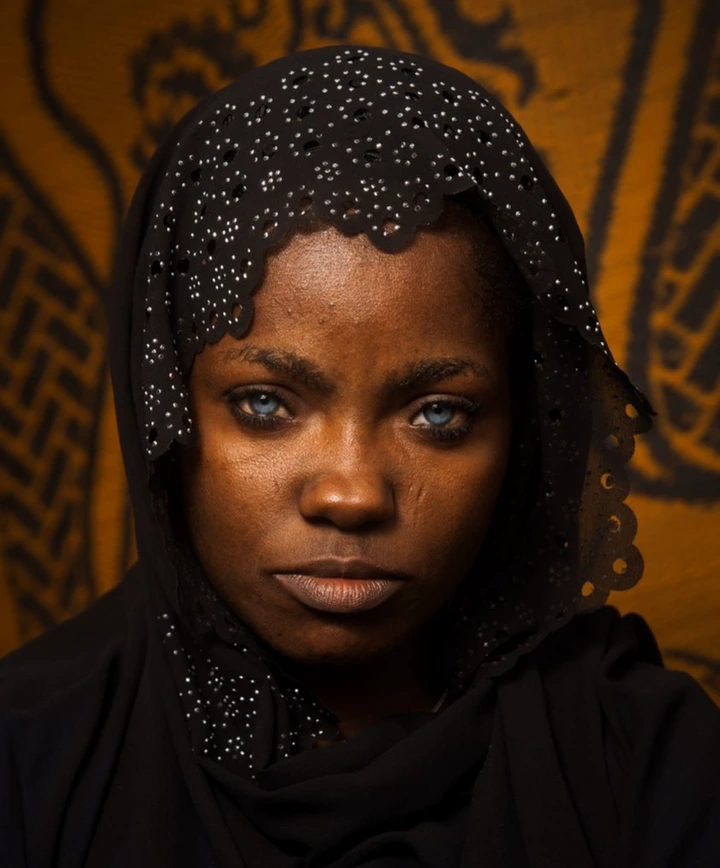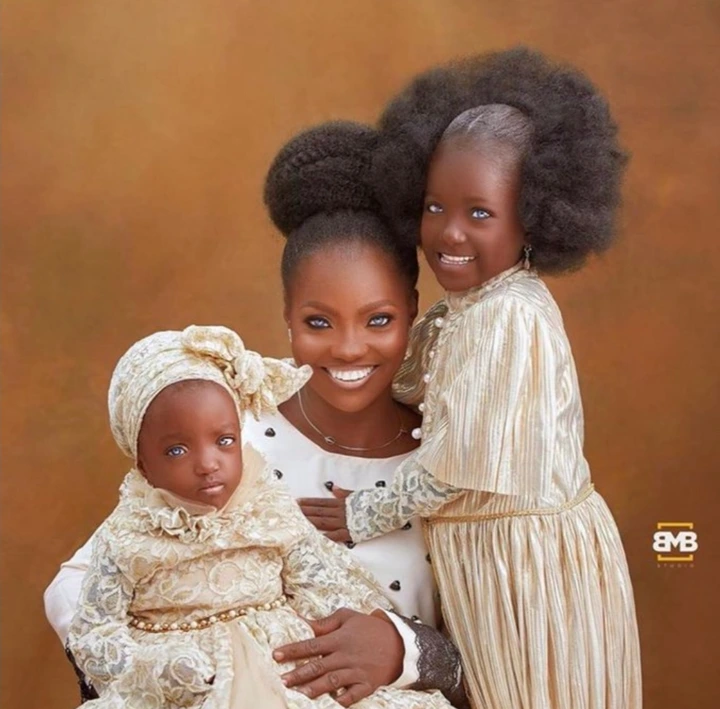 As stated earlier, ocular albinism primarily affects the eyes by reducing the colouring of the iris, which is the coloured part of the eyes, and the retina.
According to Mayo Clinic, "the lack of pigment in the irises make the irises somewhat translucent. This means that the irises cannot completely block light from entering the eye. Because of this, very light-coloured eyes may appear red in some lighting".
Of course, Risikat and her children must undergo a test or series of tests to establish the authentic reason or cause for their eye colour, but before they do, let us all enjoy and gaze at the wonder