News
See what UK parliament has voted to do to Nigerian officials involved in Lekki tollgate shooting
2,695 total views, 5 views today
See what UK parliament has voted to do to Nigerian officials involved in Lekki tollgate shooting
The #ENDSARS protest has gained an unprecedented coverage and recognition especially after the mysterious incidents that occurred at the Lekki tollgate allegedly left many Nigerians dead and injured during a peaceful protest against the Special Anti — Robbery Squad (SARS).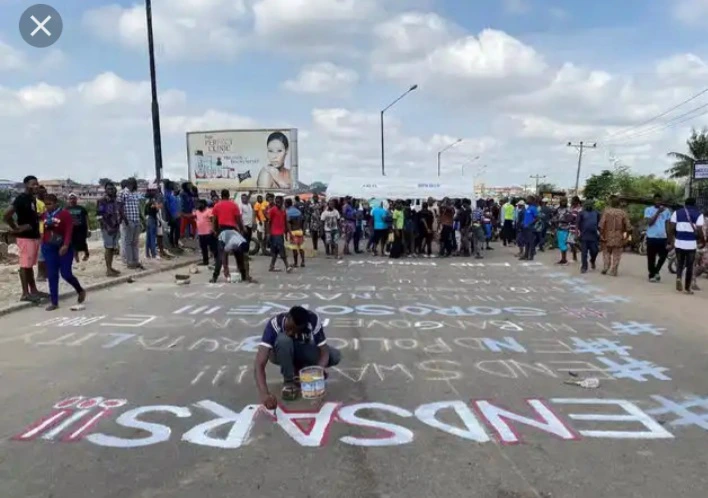 Cable News Network (CNN) has formally released a video and reports showing what allegedly occurred at the Lekki tollgate in Lagos State.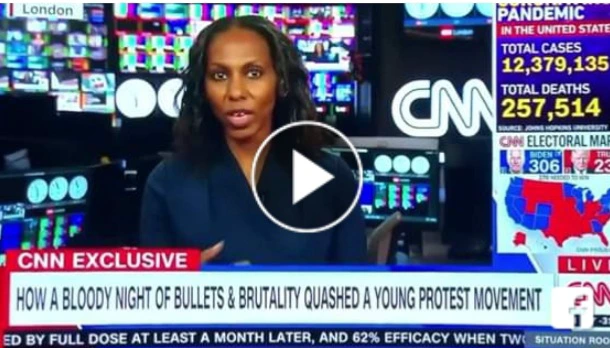 And in response to these reports made by the Cable News Network (CNN), the Nigerian Government threatened to sanction CNN, adding that their reports was one dimensional and inauthentic.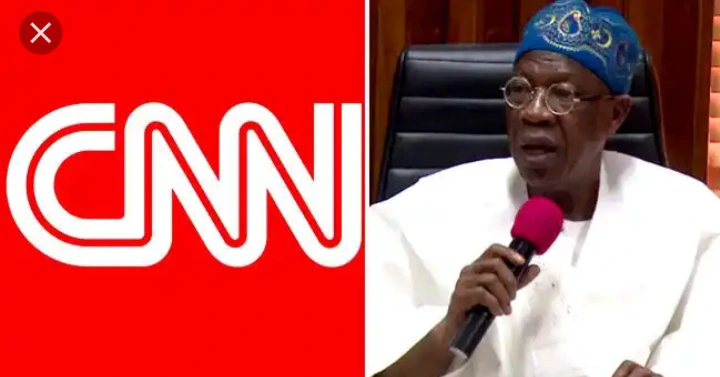 Nigerians are still keen on knowing how a barbaric act and incidents occurred amid the #END SARS protests which was aimed at eradicating the brutality by some unprofessional security agencies in the country.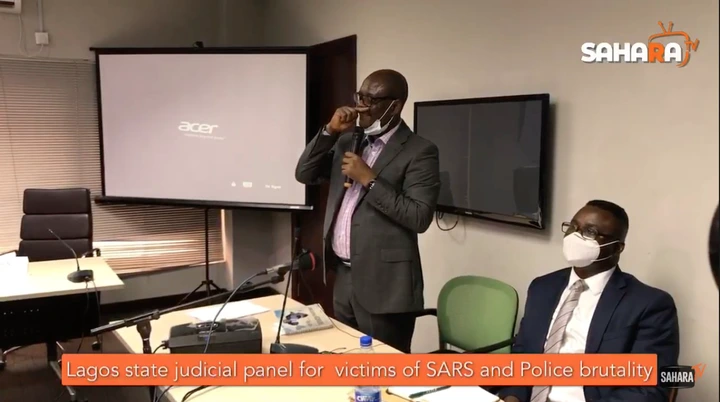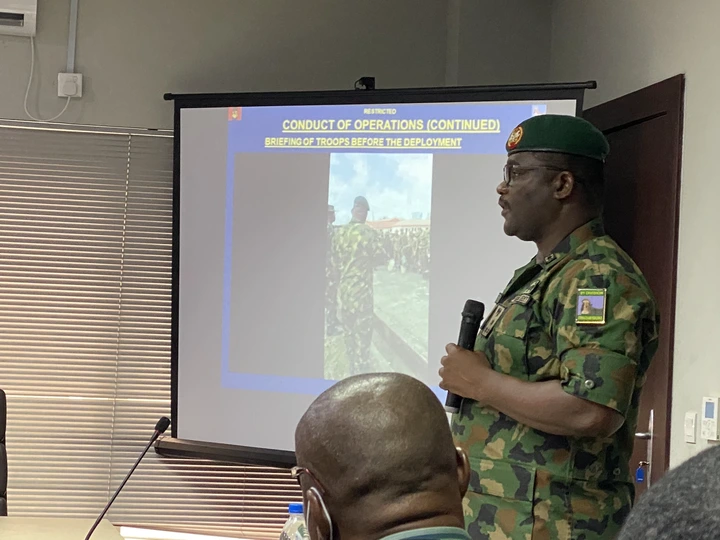 "Pictures for illustrative purposes"
Investigation is ongoing but no names and good answers have been made concerning the lekki tollgate shooting as many Nigerians have called for international help and investigation into the incidence.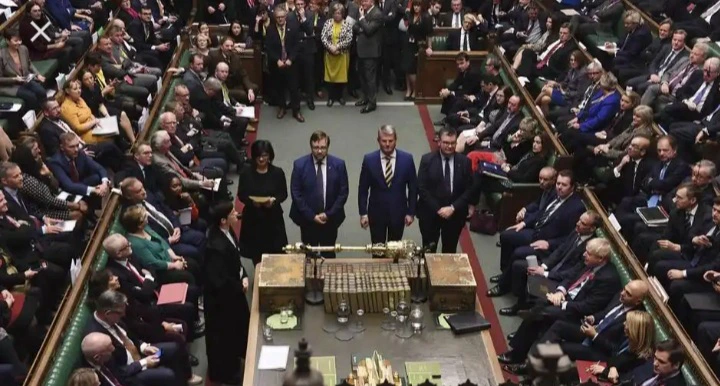 A new development indicates that the United Kingdoms parliament has carried out a vote in motion to sanction some Nigerian officials involved in Lekki tollgate shooting.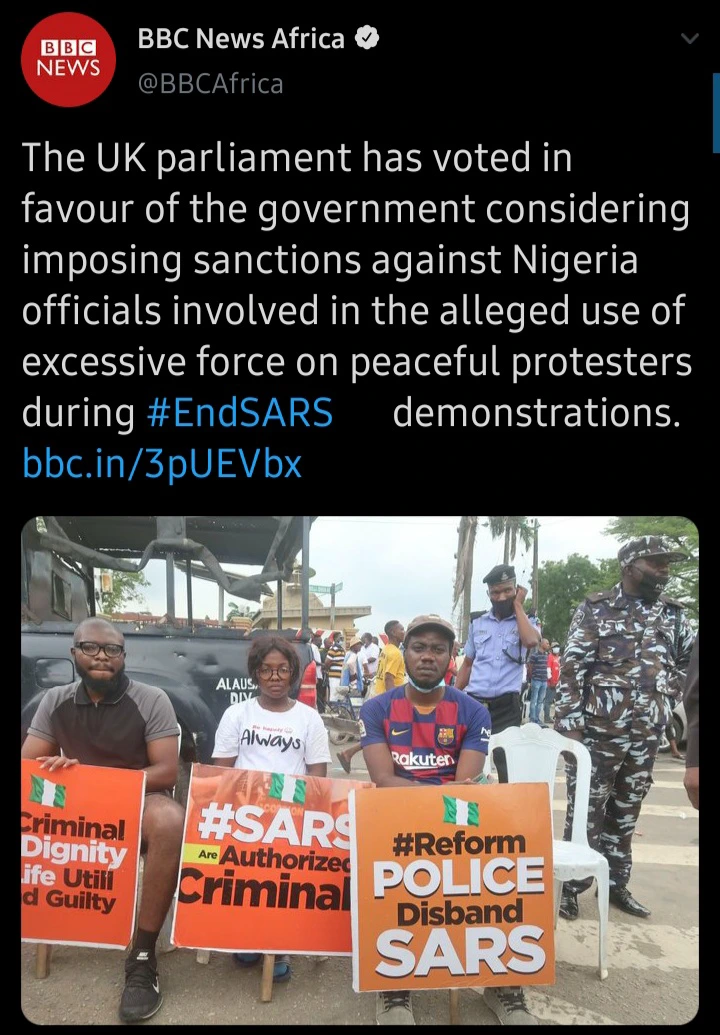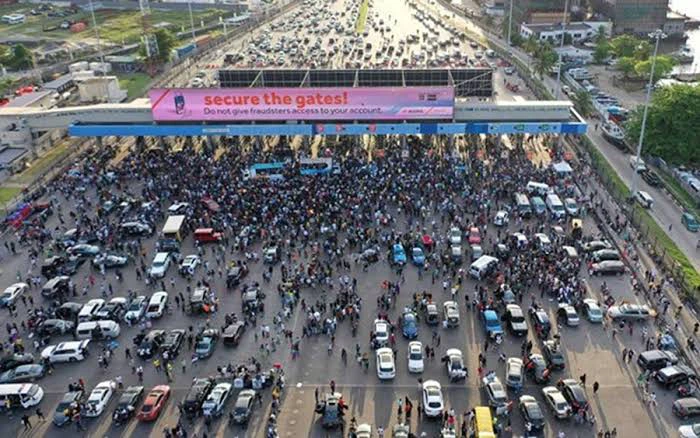 The petition was brought before the parliament which was signed by more than 220,000 people.
And after the UK parliament has debated whether the government should impose sanctions on Nigerian officials involved in the alleged excessive use of force on peaceful protesters during last month's anti-police brutality protest.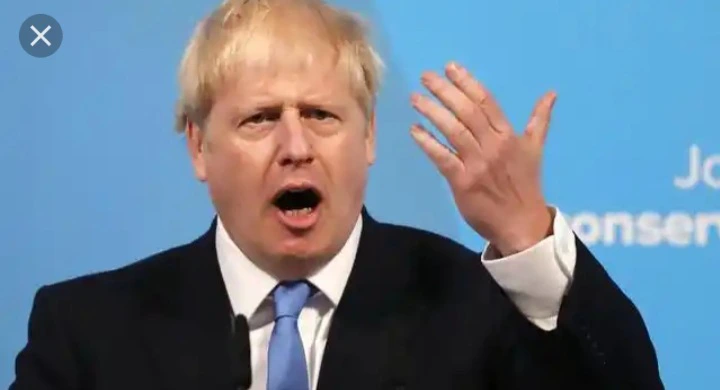 The prime minister, however came to the conclusion that sanctioning Nigeria could have a bad impact on the poor masses rather, the UK should identity and sanction those Nigerian officials involved in shooting of peaceful demonstrators during #END SARS protests against police brutality.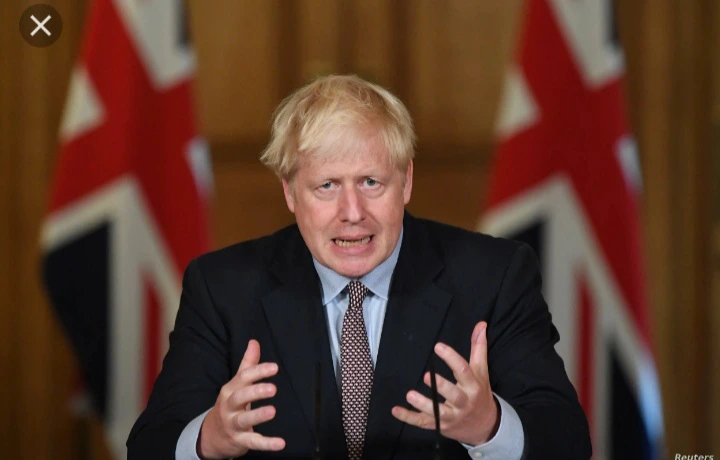 The prime minister, condemned the freezing of #ENDSARS protest bank accounts adding that it was undemocratic.
He also said, the United Kingdom will continue to press the Nigerian government to respect human rights.
Credit : BBC.COM