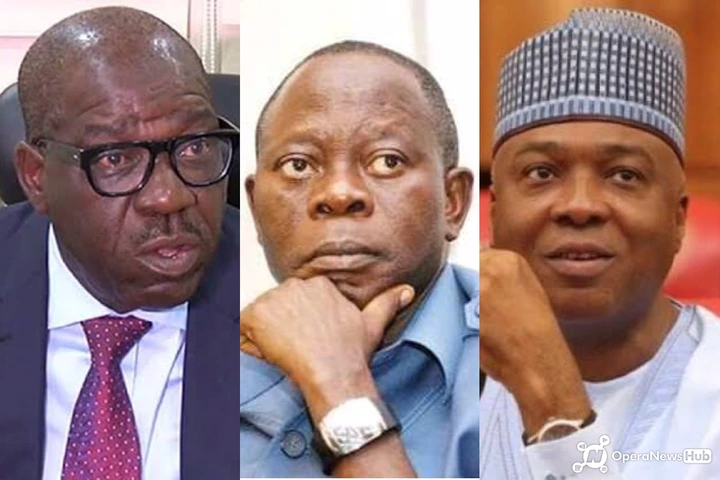 826 total views, 4 views today
Shocking as Governor Obaseki renamed street named after Adams oshiomhole to Bukola Saraki
A huge uproar has followed on popular microblogging site, Twitter as Governor of Edo State, Godwin Obaseki has renamed a street which was originally named after former governor, Adams Oshiomole to Bukola Saraki street.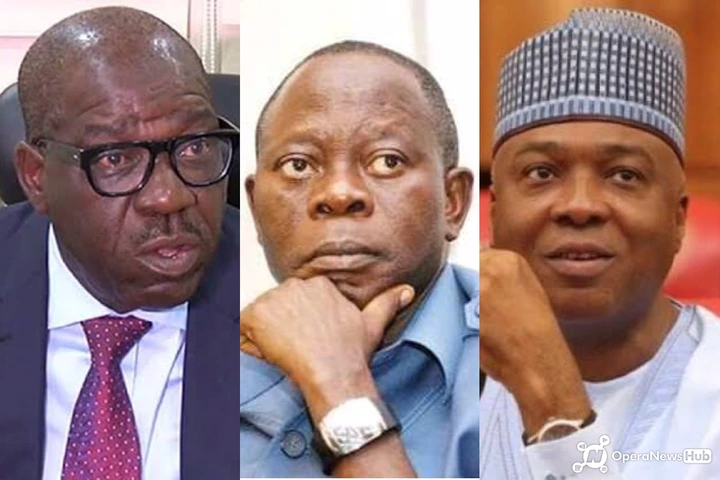 The battle of who is the boss between Adams Oshiomole and Godwin Obaseki is heating up seriously and with latest reports, Obaseki who has dumped the All Progressives Congress (APC) has now switched tent to the rivals, the People's Democratic Party (PDP).
Now the latest twist to the power tussle between the two is that Godwin Obaseki has reportedly renamed a street which was named after Adams Oshiomole in the state to the name of Bukola Saraki.
Bukola Saraki was the President of the Nigerian Senate from 2015 to 2019 and head of the 8th Nigeria National Assembly.
This has however sparked reactions amongst Twitter users as they are sitting stight and watching how everything plays out in Edo state.
See some reactions below: