1,307 total views, 3 views today
Tears as the body of Leo killed by 4 Men in Imo, Found in Anambra is Exhumed. Who Murdered Leo?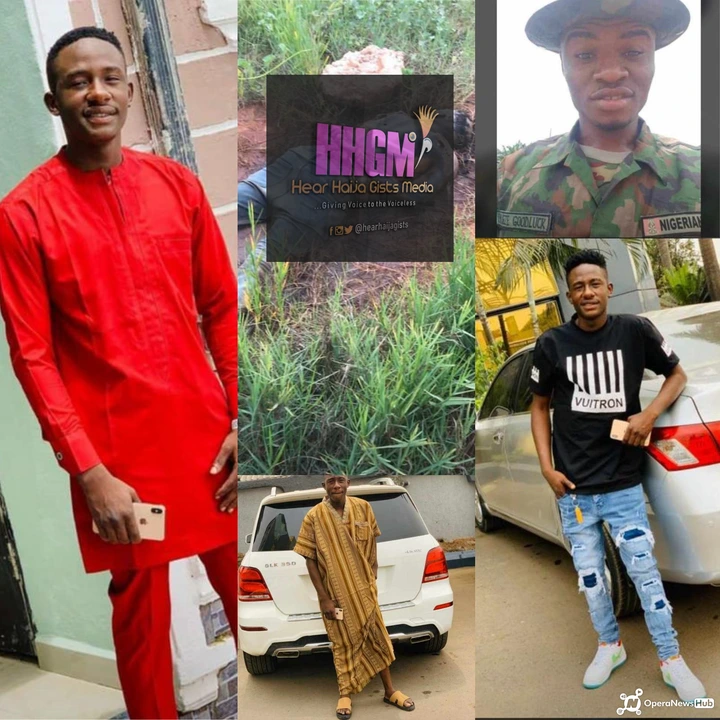 Flood of tears sweep on social media as the body of young rich Leo whom in one story was kidnapped by his friend; in another story was killed by 4 Men of the Nigerian Army. Leo was said to have been kidnapped in Owerri, Imo State. The kidnappers moved him from Owerri to Anambra where they got him killed with his hands tied at his back, in cold blood and made away with his money. Twitter is flooded with tears arousing tweets with the hash tag #JusticeForLeo.
There are different reports surrounding the young rich Leo's death. One account has it that men of the Nigerian Army met him in Owerri, accused him of having made his wealth, Leo being a young man who should be at his twenties, through fraudulent means. Here is the picture of a man in Nigerian Army uniform which they keep thrending on twitter. The man in the uniform is identified as Goodluck. It was said Goodluck was one of the soldiers who allegedly killed Leo in cold. This is sad.
Another account has it that the murder of Leo has nothing to do with the Nigerian Army. This side of the divide said it was Leo's friends who got jealous over his wealth that secretly planned his murder. The account also agreed that Leo was kidnapped in Owerri, only for his almost decaying body to be found as far as Anambra State. According the divide, Leo's friends got themselves disguised in military attire to enable them have a smooth engagement. This is sad.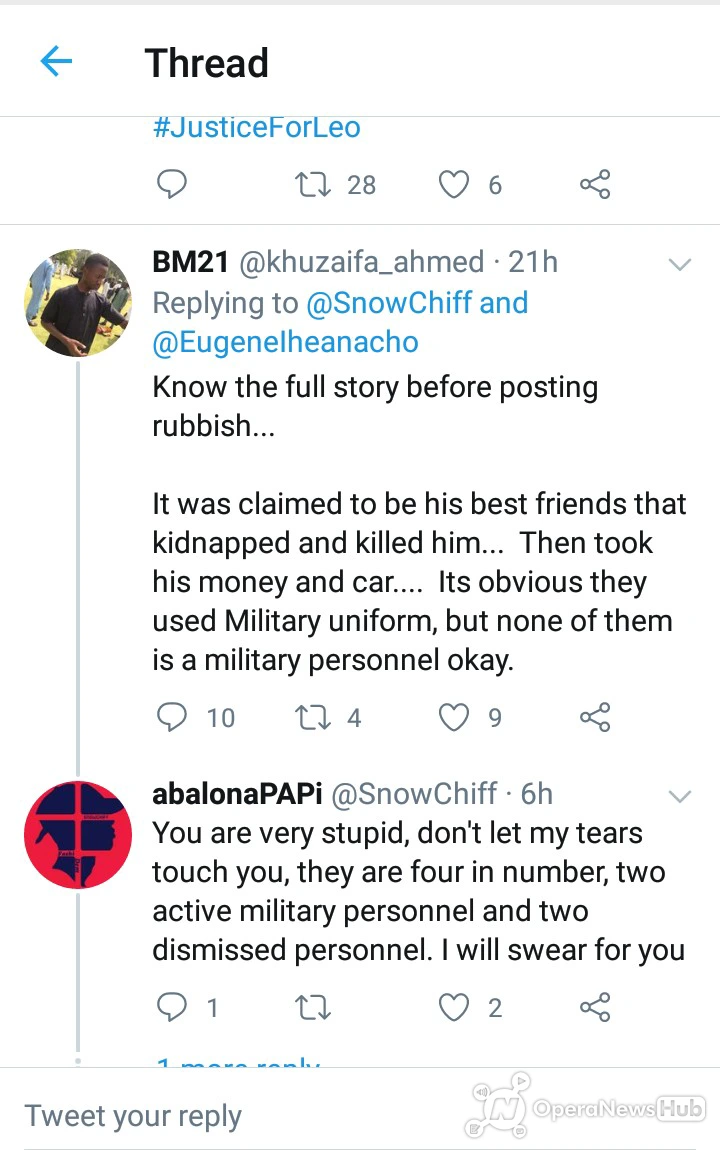 Above is the comment by Abalona who pioneered the #Justice4Leo thrend on twitter. Abalona's story maintains that two of the four men are active military personnel where are the other two were dismissed military personnel.
There is this other account that says that Leo was actually murdered by his friends, four of them. The difference in this account is that they said the guy whose portrait is paraded as one of the murderers were dismissed from the Nigerian Army over issues Ochenwari could not unravel at the moment this report is filed in 2003. Voices from this part said the former military suspect of a guy was a friend to Leo. It has it that Leo and the four were all fraudsters and it happened that they had a deal which didn't go down well with him.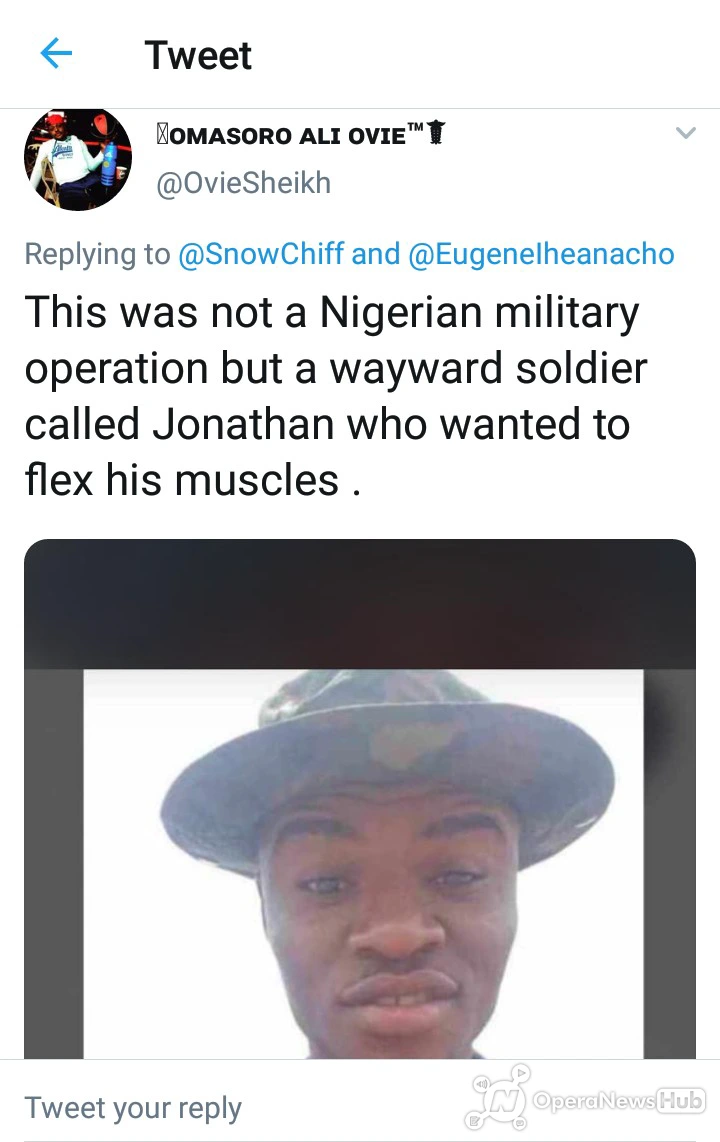 Other reactions which might interest you are here. Kindly read the screenshots below.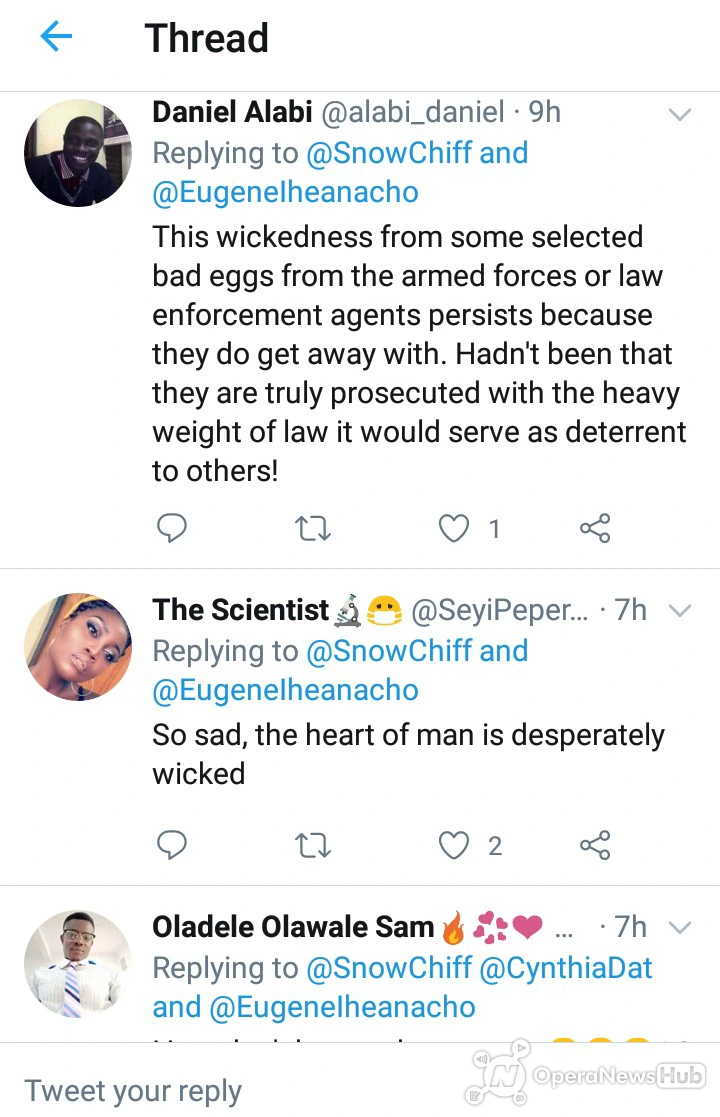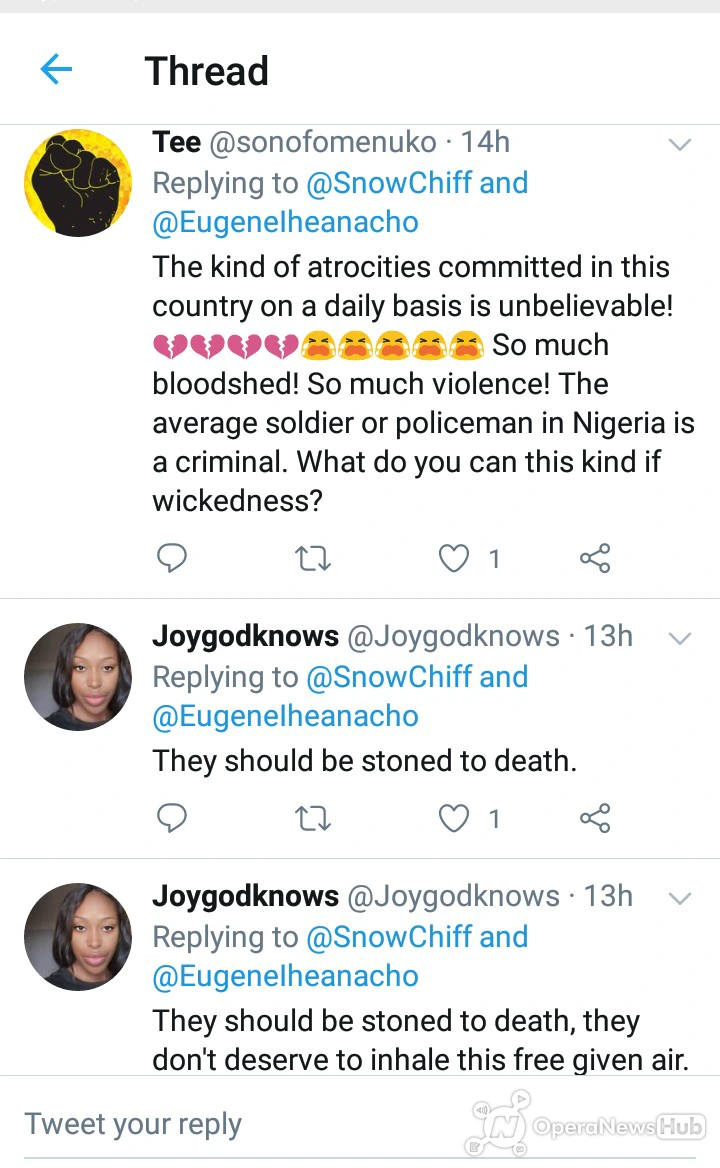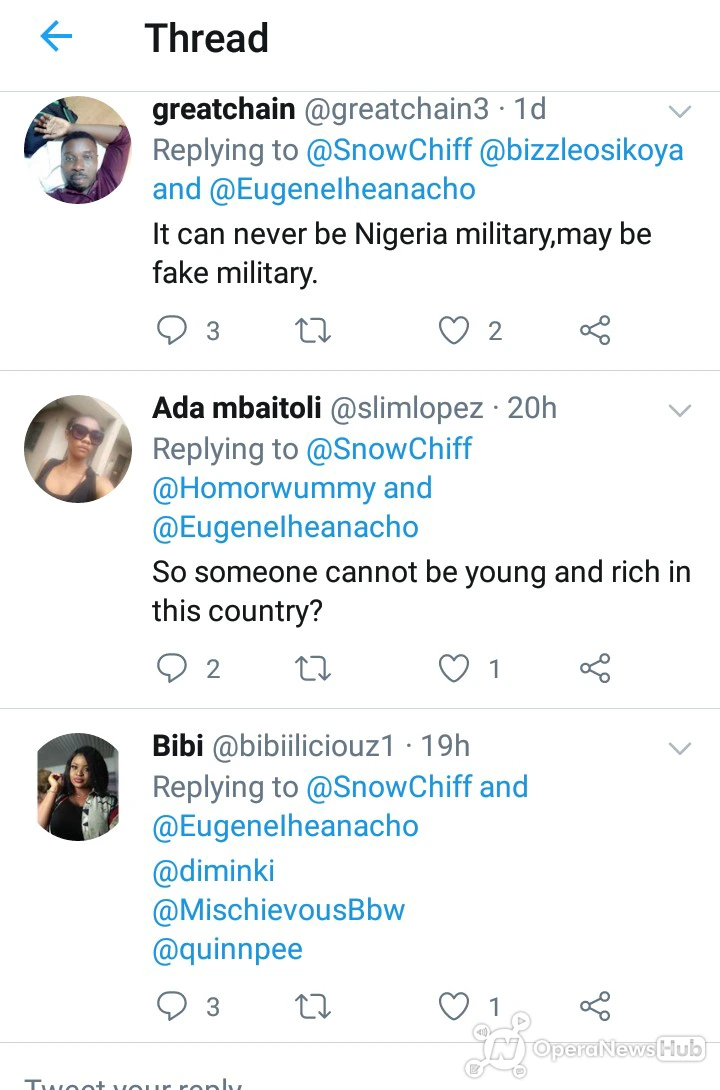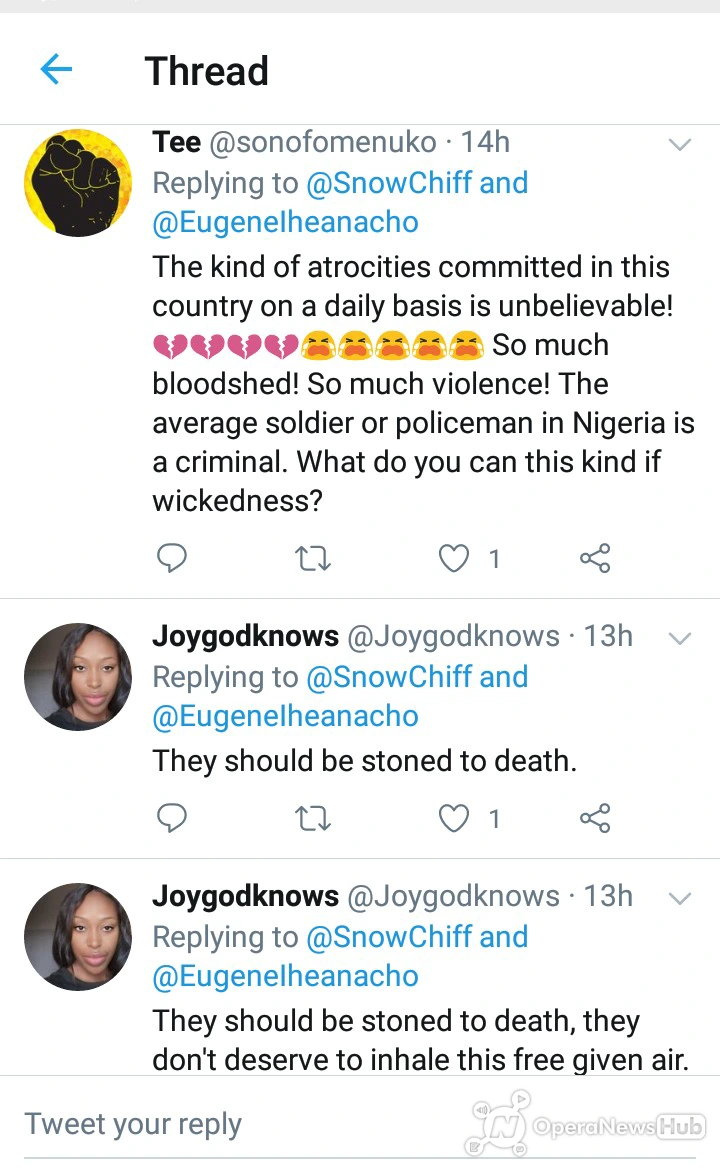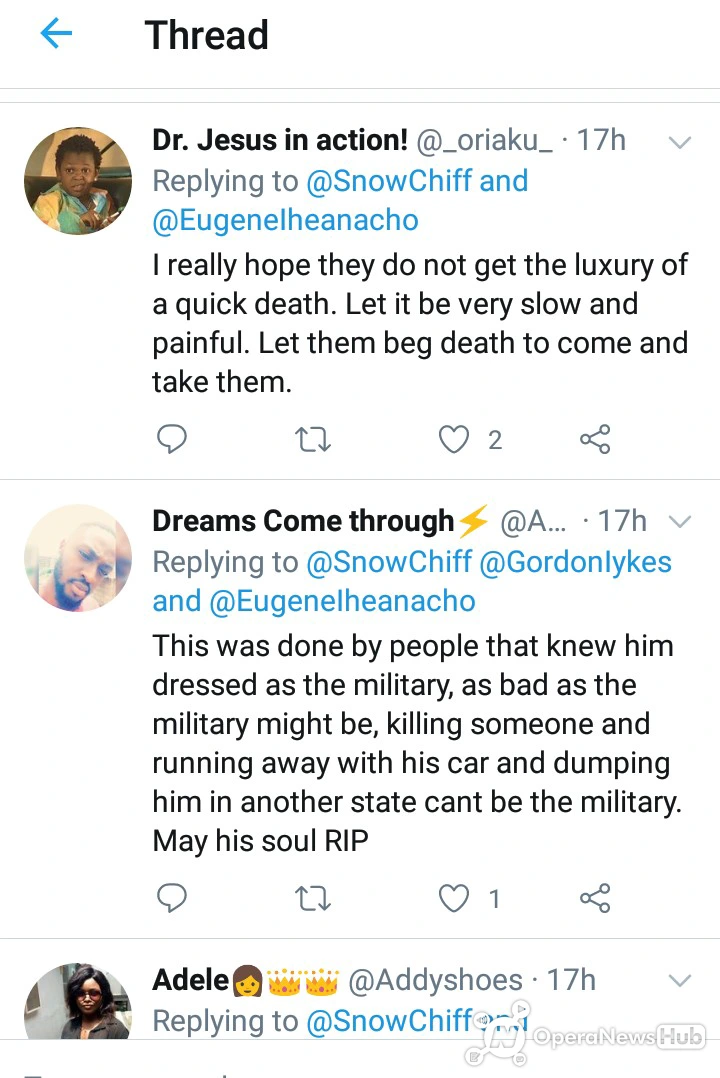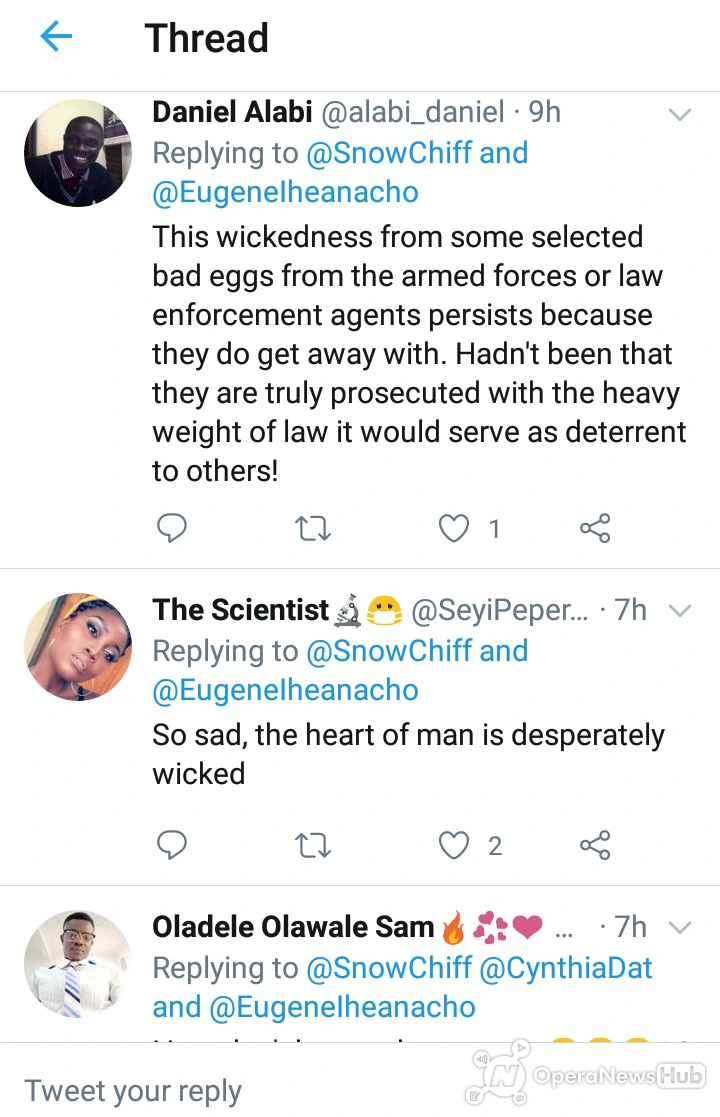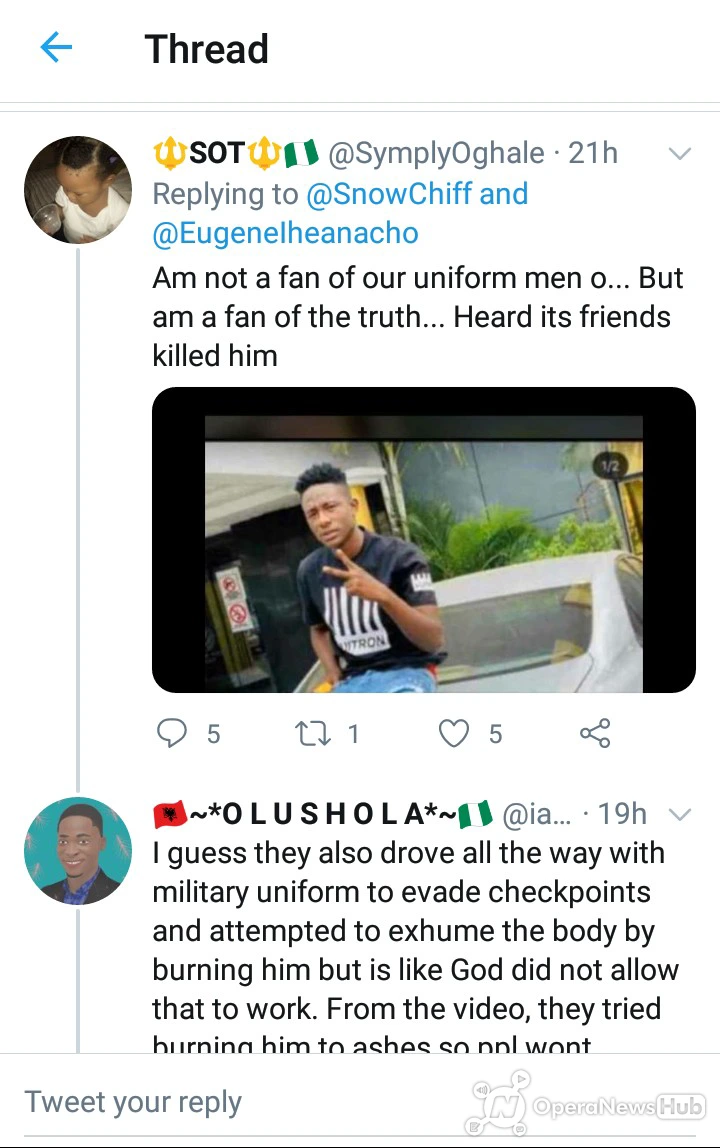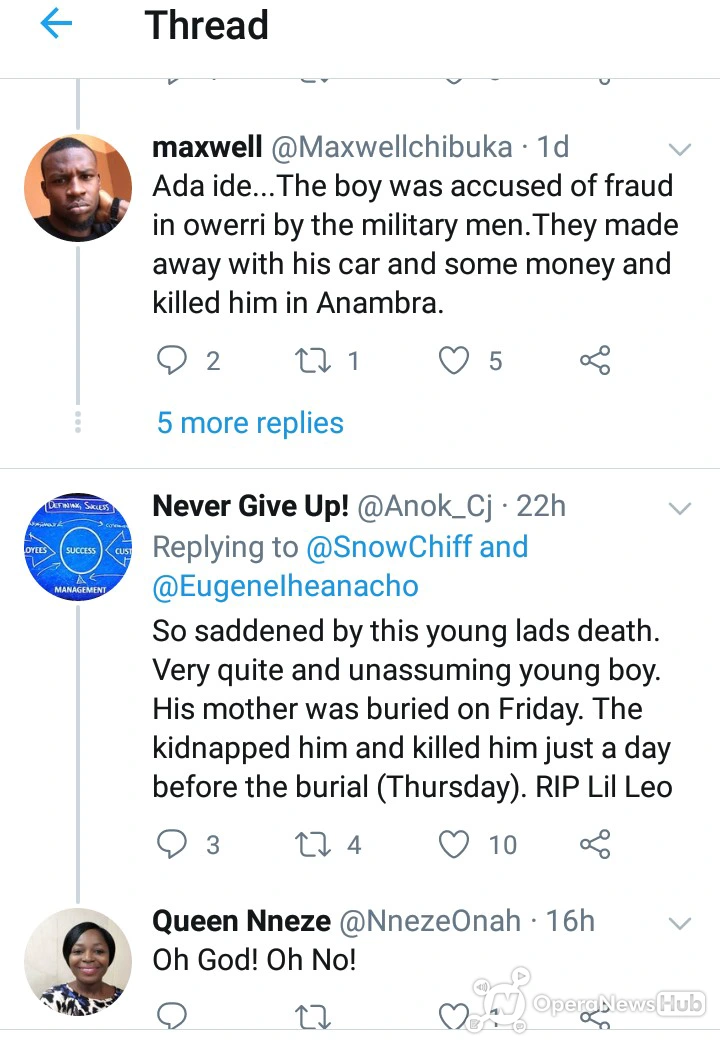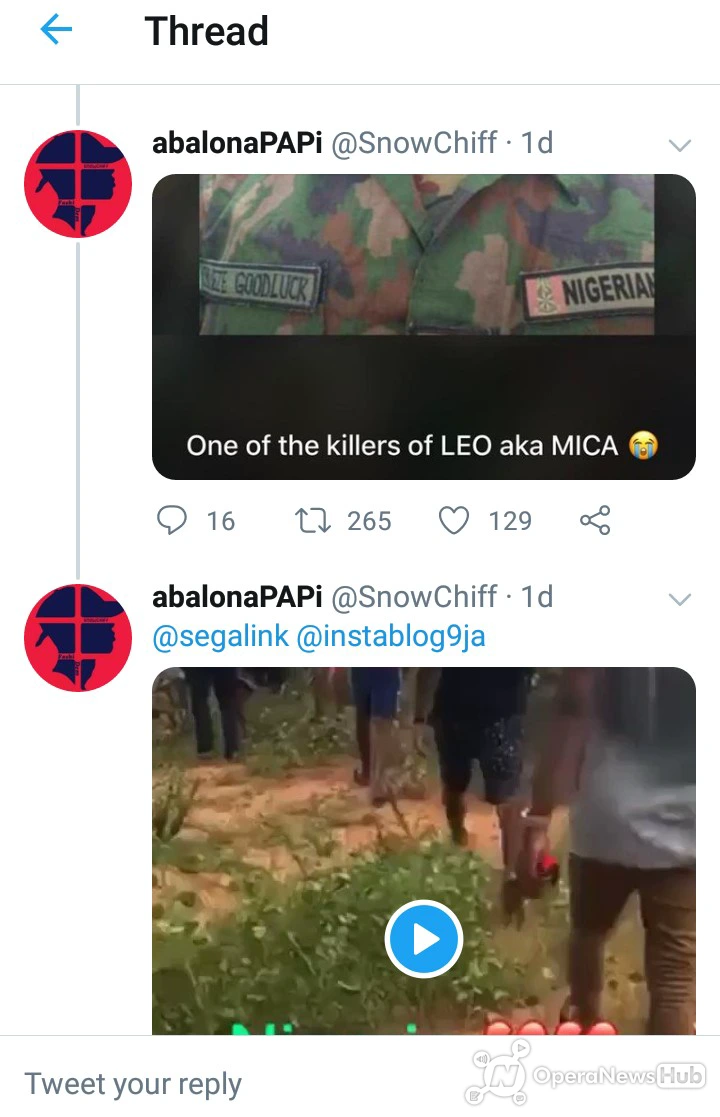 (Leo's Exhumed Body)
There is possibility that the perpetrators of the evil will be on social media to divert people's attention to the wrong persons. Hence, the need for Nigeria Police Force to swing into action swiftly for a detailed investigation on the case. We need the Nigerian Police Force to provide answers to the following questions: Who Murdered Leo? What is their real identity? Why did they kill him in such manner? There is a comment, among other ones that pierced my heart like a four-edged sword: "so saddened by this young lad's death. Very quiet and an unassuming young boy. His mother was buried on Friday. They kidnapped him and killed him just a day before the burial (Thursday)".
Below are photos of Leo before he was murdered: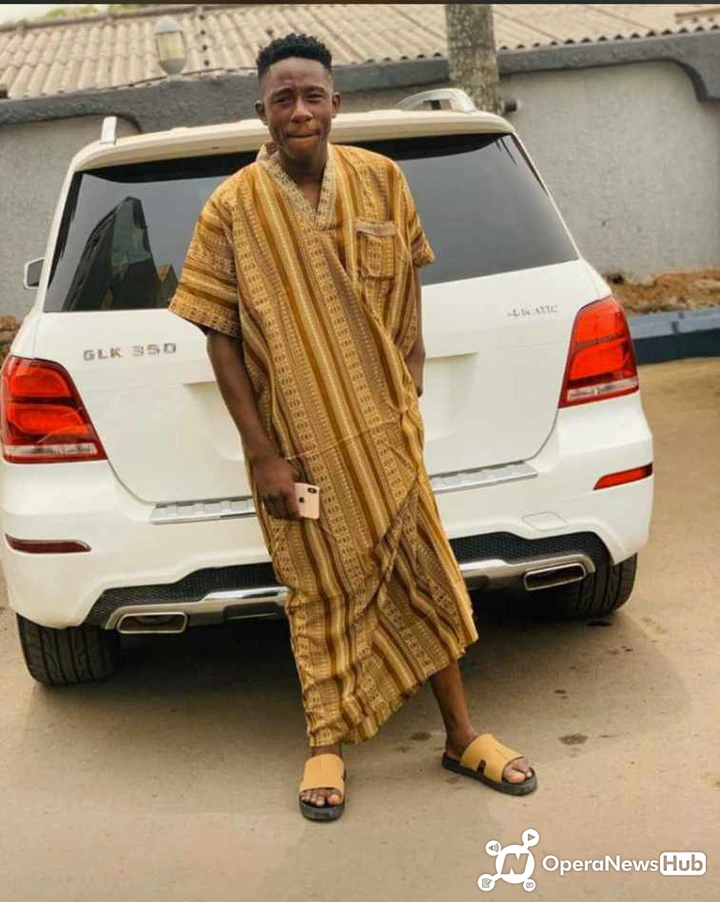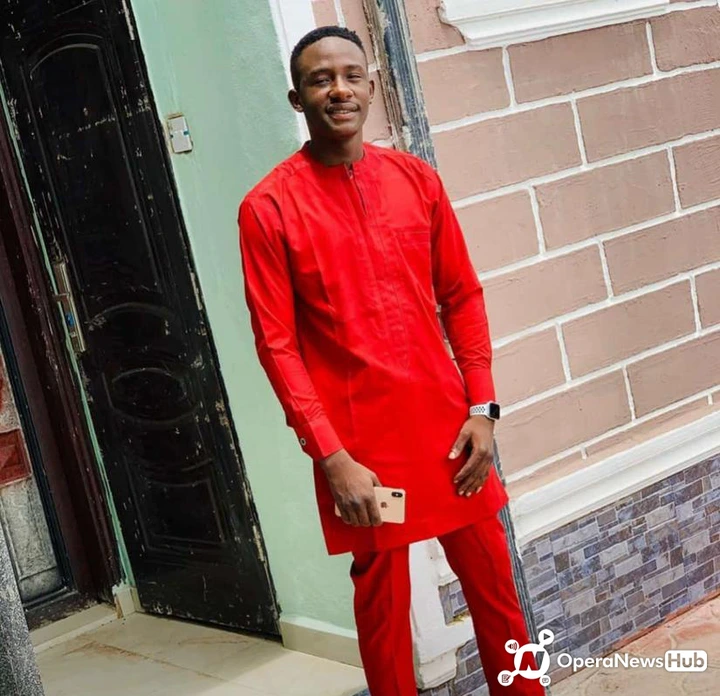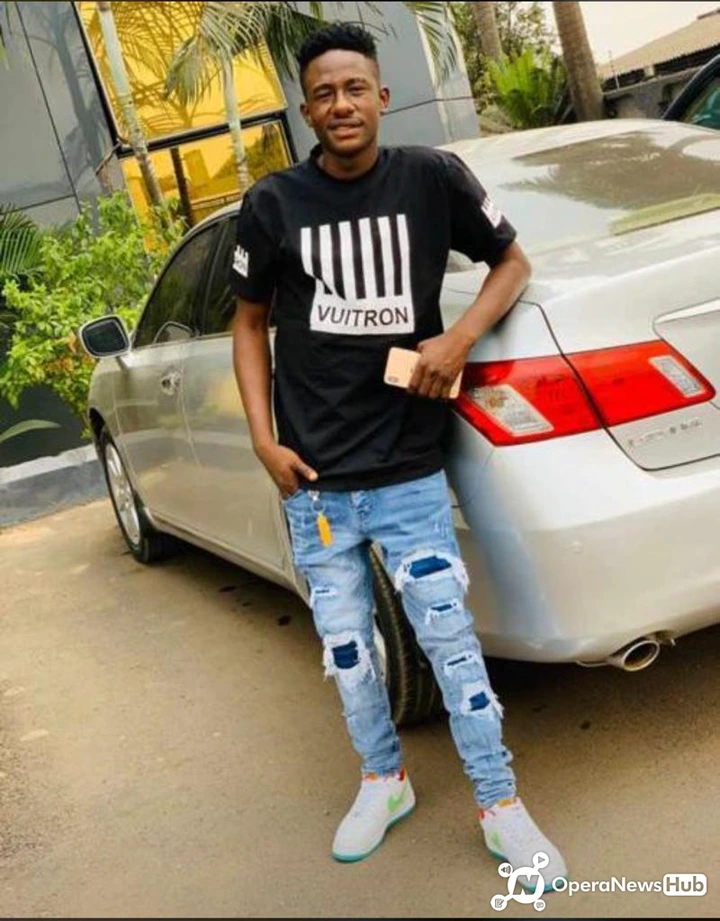 REST IN PEACE, YOUNG LEO!