News
We Shot, Matcheted And Set Him Ablaze After He Refused Giving Us Money – Arrested Bandit Admitted
560 total views, 5 views today
We Shot, Matcheted And Set Him Ablaze After He Refused Giving Us Money – Arrested Bandit Admitted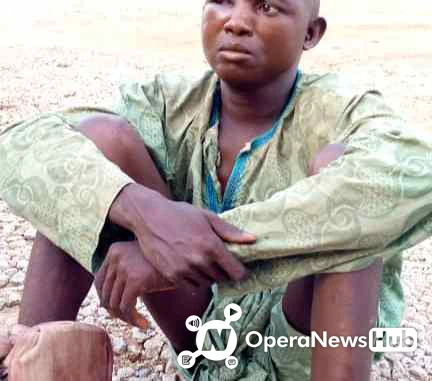 The Zamfara State Police Command have arrested a 30year old suspected bandit, identified as Abubakar Namalika, who admitted for partaking in killing one Dr Okpara Enoch and was subsequently given N5000 for killing seven other people including the doctor.
Further speaking, he said the leader of the gang known as Shehu Bagewaye usually send them to abduct people but ends up giving them little amount after collecting ransom.
"i personally killed seven people with my Ak47 riffle in Dogon Kade and Gidan Badda village when we launched attacks from different directions". Namalika confessed.
He also admitted to the Press that, he and five others attacked Dr Okpara's house and brutally shot and matcheted him and subsequently set him ablaze after he refused giving them money.
However, the Commissioner of Police Usman Nagoggo said that the suspect has given them critical information about his gang and their hideout, he has also admitted to the crime, however, he will be charged to court immediately after investigation.
"it was gathered that, Shehu Bagewaye handed over four riffle to the state police command, he was among the repentant bandits during the peace process". CP said.