Breaking: Ex Barcelona Star player Ronaldinho is broke, has less than N2,500 (6euros) in the bank
Read Time:
1 Minute, 43 Second
Naijahitplay
Posted by Peter Madojemu @Naijahitplay
In a shocking revelation, Brazil and Barcelona legend, Ronaldo de Assis Moreira, commonly known as Ronaldinho or Ronaldinho Gaúcho, has seen his passport seized by the government, and has less than 6 euros (N2,400) left in his bank account.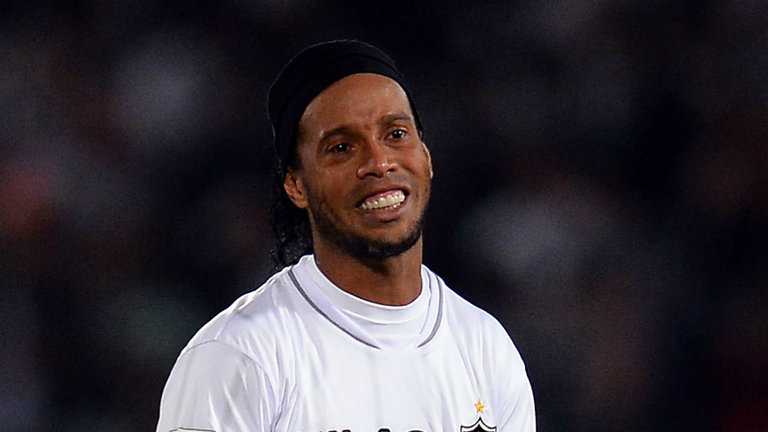 After
the Brazilian justice withdrew the passport to Ronaldinho and his brother for not paying a debt, the economic situation of the ex-Barcelona player was discovered.
A report by UOL claims that, in order to collect the fine, the Brazilian Prosecutor's Office had to intervene its accounts in Brazilian banks. Among all there was 24.63 reais, less than six euros.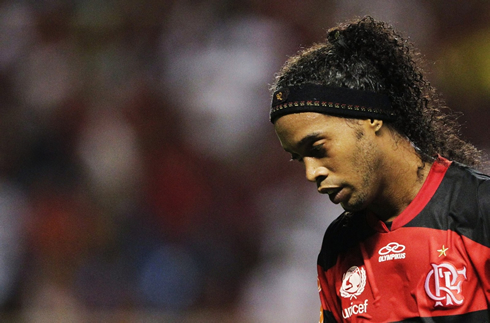 The amount, in addition to derisory, is insufficient to meet the payment of fines, amounting to more than two million euros.The reason: illegal construction in a protected area.
A lifestyle that has nothing to do with your accounts
Ronaldinho has fun playing soccer with his son
The amount that appears in the accounts of Ronaldinho does not seem to be according to his lifestyle. During the last two weeks he has travelled to China and Japan to fulfil his advertising commitments.
Lately he has also been in different countries in Europe and in Africa and has shown it in his social networks. Nike has even launched a line of shoes with his name as a tribute which, according to the Brazilian justice, should bring him significant income.
Ronaldinho enjoys his 'retirement' as an apprentice samurai in Tokyo
On the 17th he will participate in the 'Game of Champions' to be held in Frankfurt (Germany). In this friendly match, one of the teams will be called 'Amigos de Ronaldinho'.
Officially, Ronaldinho is missing.
15
0
0
US flew Oyo hotelier killed by herdsmen home for burial — Family Ayorinde Owolabi, the brother of a hotelier,...