IRAN vs US Crisis: Iran 'deeply regrets' accidental shooting down of Ukrainian Airliner,Killing 176 Innocent People – Iran president
IRAN vs US Crisis: Iran 'deeply regrets' accidental shooting down of Ukrainian Airliner,Killing 176 Innocent People – Iran President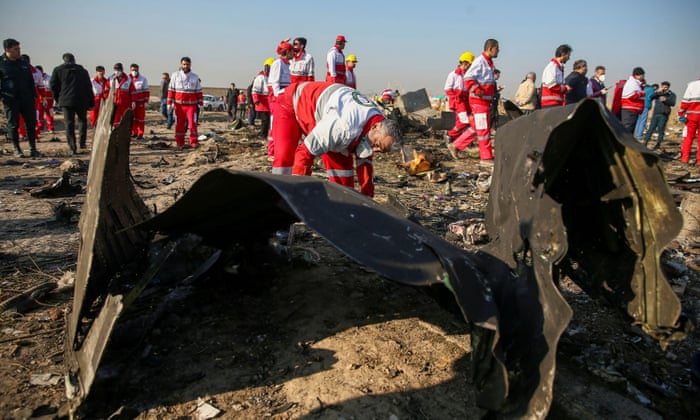 DUBAI (Reuters) – Iran "deeply regrets" the accidental shooting down of a Ukrainian airliner earlier this week, Iranian President Hassan Rouhani said in a tweet on Saturday.
"The Islamic Republic of Iran deeply regrets this disastrous mistake," he wrote on Twitter. "My thoughts and prayers go to all the mourning families. I offer my sincerest condolences."
The investigation will continue, Rouhani wrote in a separate tweet.
Armed Forces' internal investigation has concluded that regrettably missiles fired due to human error caused the horrific crash of the Ukrainian plane & death of 176 innocent people.

Investigations continue to identify & prosecute this great tragedy & unforgivable mistake.

#PS752

— Hassan Rouhani (@HassanRouhani) January 11, 2020
All 176 people aboard the airliner were killed in the crash shortly after takeoff.
(Reporting By Babak Dehghanpisheh; Editing by Shri Navaratnam)
78
0
0
Regent Mojisade Oniyelu is being honored in Ilupeju, Ekiti. It was like a carnival at ilupeju Ekiti on 6th October, 2022 as the community rolled out drums...