39year old Son sets himself on fire after stabbing his mother in Imo state.
Read Time:
1 Minute, 3 Second
39year old Son sets himself on fire after stabbing his mother in Imo state.
The Imo State Police Command has arrested a man, Johnbosco Ejiogu, for stabbing his mother and then setting their home ablaze.
The incident occurred at Umudagu Mbieri, Mbaitoli Local Government Area of the state on Friday, the command said in a statement.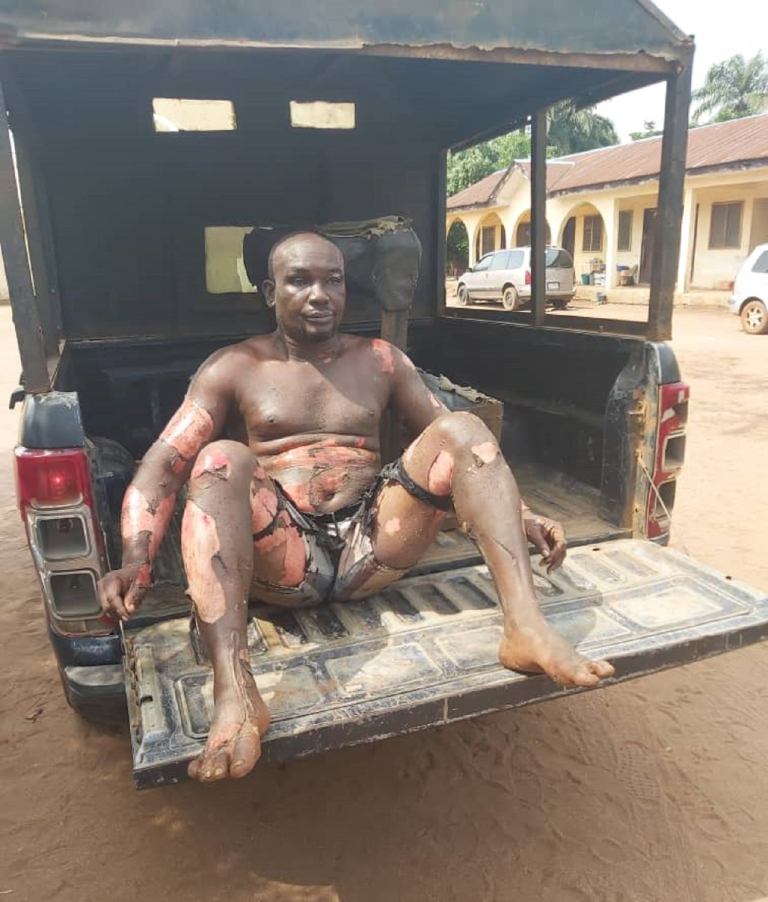 State Police Public Relations Officer (PPRO), Orlando Ikeokwu said that Ejiogu perpetrated the acts following an altercation between him and his mother.
He noted that only a swift reaction from neighbours and police prevented the suspect from killing himself and his mother in the burning house.
The statement read, "On the 24/4/2020, at about 1020 hrs, operatives of Mbieri Divisional hqtrs, while reacting to a distress call arrested the above-named suspect and rescued the above victim.
"Preliminary investigation revealed that the said Johnbosco Ejiogu stabbed his mother Pauline Ejiogu as a result of an altercation.
"He went further to lock the door behind himself and the victim, and then set the house ablaze, but they were rescued alive sequel to the swift reaction of the officers and men of the Division and the members of the neighbourhood.
"However, Both of them have been taken to the hospital for treatment, while investigation has commenced."
117
0
0
Slay queen allegedly kills her baby after putting him to sleep with tramadol so she can go clubbing. She...