Little boy from Imo State, manufactures ATM that dispenses cash (video)
Little boy from Imo State, manufactures ATM that dispenses cash (video)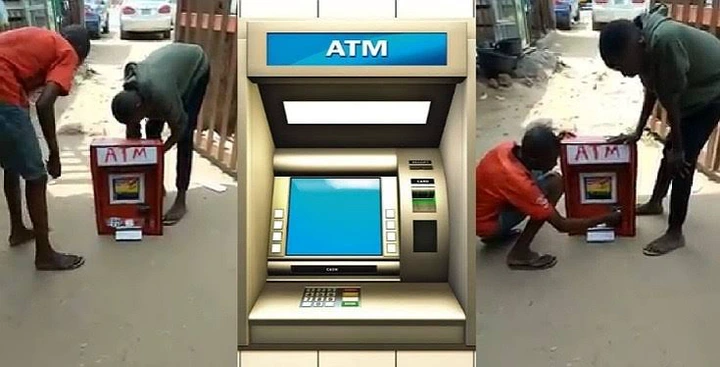 Little boy from Imo State, manufactures ATM that dispenses cash (video)
A little boy has amazed social media users with his talent as an Automated Teller Machine (ATM) he has manufactured was posted online.
The Nigerian genius reported to be from Imo State was filmed exhibiting to a group of onlookers how to operate the ATM and it surprisingly dispensed cash to the delight of the cheering crowd.
The video shows him powering the makeshift ATM before pushing some buttons and then inserting something that looks like an ATM card. Upon pressing the buttons again, banknotes could be seen emerging from the machine.
Information about the little boy and what materials he used in making the machine are scanty but the video of him displaying his craft to a group of excited onlookers has been circulating online.
Watch him in the video below as he does his demonstration:
View this post on Instagram
180
0
0
Slay queen allegedly kills her baby after putting him to sleep with tramadol so she can go clubbing. She...