#NASSPayCutNow trends online as Nigerians demand for a slash in lawmaker's salaries
#NASSPayCutNow trends online as Nigerians demand for a slash in lawmaker's salaries
#NASSPayCutNow trends online as Nigerians demand for a slash in Senators salaries
The Nigerian youths are demanding for a slash in the salaries of lawmakers after the breakdown of their monthly income surfaced online.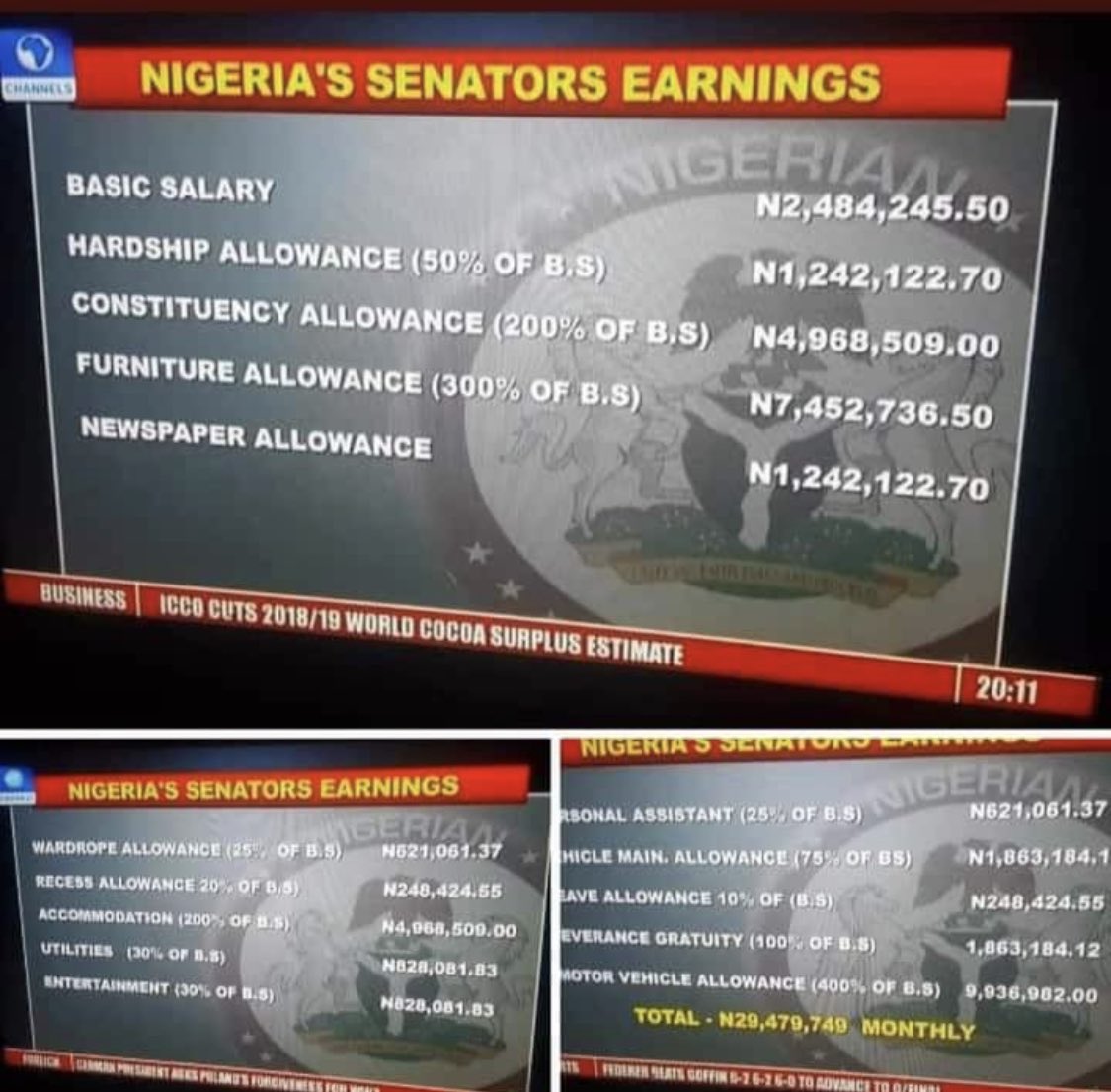 The hashtag #NASSPayCutNow is gradually getting on the trend table as Nigerians condemn the exorbitant salaries and allowances of members of the National Assembly.
A twitter user with the handle @Morris_Monye have specifically demanded for 75% pay cut of their allowance. The youths have threatened to occupy the National Assembly if they fail to respond under 72 hrs.
He tweeted,
"Dear @DrAhmadLawan and @FemiGbaja
We, the good people of Nigeria kindly ask that allowances of the National Assembly be slashed by 75%.
You have 72 hrs to respond and get it slashed.
Failure to do so might initiate #OccupyNASS
God bless sirs.
#NASSPayCutNow #EndSWAT"
Netizens have expressed their anger and displeasure at the mundane things they get allowances for including newspaper, hardship, recess, etc.
See some of the reactions below,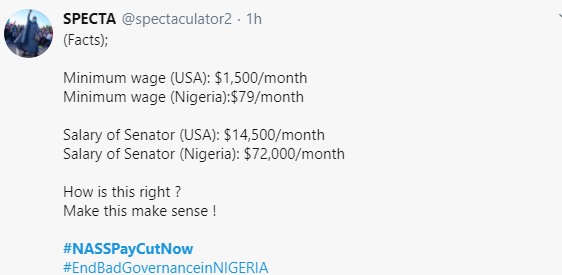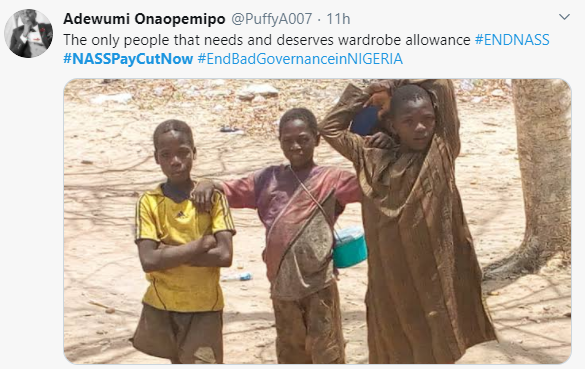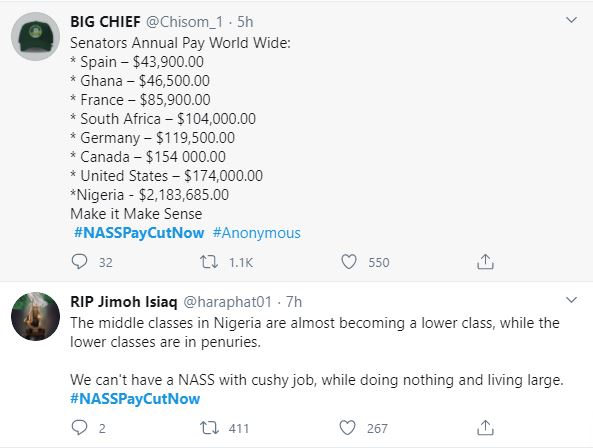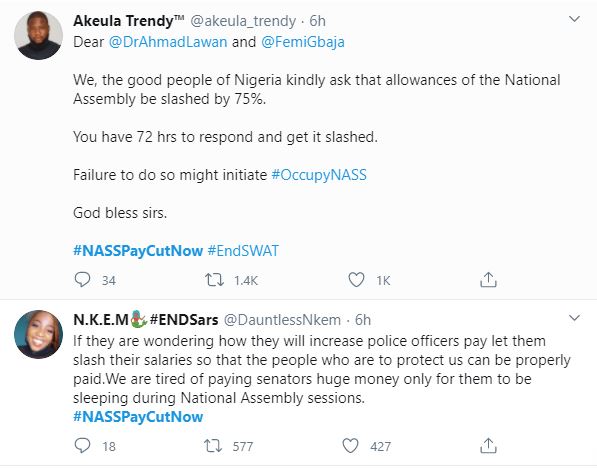 111
0
0
Shocking as Mysterious bees disrupted the APC rally in Kogi and chased supporters. In the video sighted, supporters of the...