Lionel Messi will not continue with FC Barcelona, confirms club
Lionel Messi will not continue with FC Barcelona, confirms club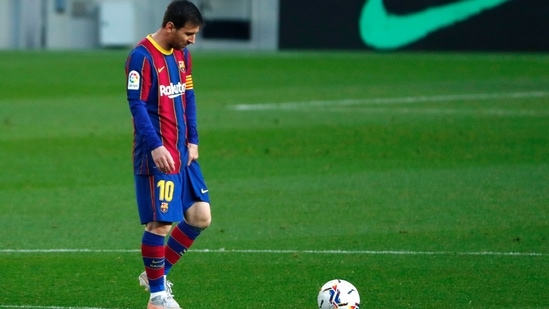 Argentina striker Lionel Messi will leave Barcelona despite both parties having reached an agreement over a new contract, the La Liga club said on Thursday, citing economic and structural obstacles to the renewal of the deal.
"Despite FC Barcelona and Lionel Messi having reached an agreement and the clear intention of both parties to sign a new contract today, this cannot happen because of financial and structural obstacles (Spanish La Liga regulations)," Barca said in a statement.
"As a result of this situation, Messi shall not be staying on at FC Barcelona. Both parties deeply regret that the wishes of the player and the club will ultimately not be fulfilled.
"FC Barcelona wholeheartedly expresses its gratitude to the player for his contribution to the aggrandisement of the club and wishes him all the very best for the future in his personal and professional life."
LATEST NEWS | Leo #Messi will not continue with FC Barcelona

— FC Barcelona (@FCBarcelona)
102
0
0
BOXING: GOLDEN BOY DEFEATED AZEEZ AYOBAMI AT THE GOTV NIGHT IN IBADAN YESTERDAY (PHOTOS) Unbeaten Sodiq "Golden Boy" Oyakojo defeats hometown favorite Nigerian ranked number nine lightweight contender Azeez "Latest" Ayobami by majority decession Saturday June 4, 2022 on GOTv night at Liberty Stadium.Oyakojo, a last-minute replacement, proved to be...