"13-year-old don dey show Brest?" – Nigerians Slams Annie Idibia Over Daughter's Exposed Cleavage
"13-year-old don dey show Brest?" – Nigerians Slams Annie Idibia Over Daughter's Exposed Cleavage
---
Concerned Nigerian fans of Annie Idibia have tackled her decision to allow her 13-year-old daughter wear a gown that had her cleavage exposed.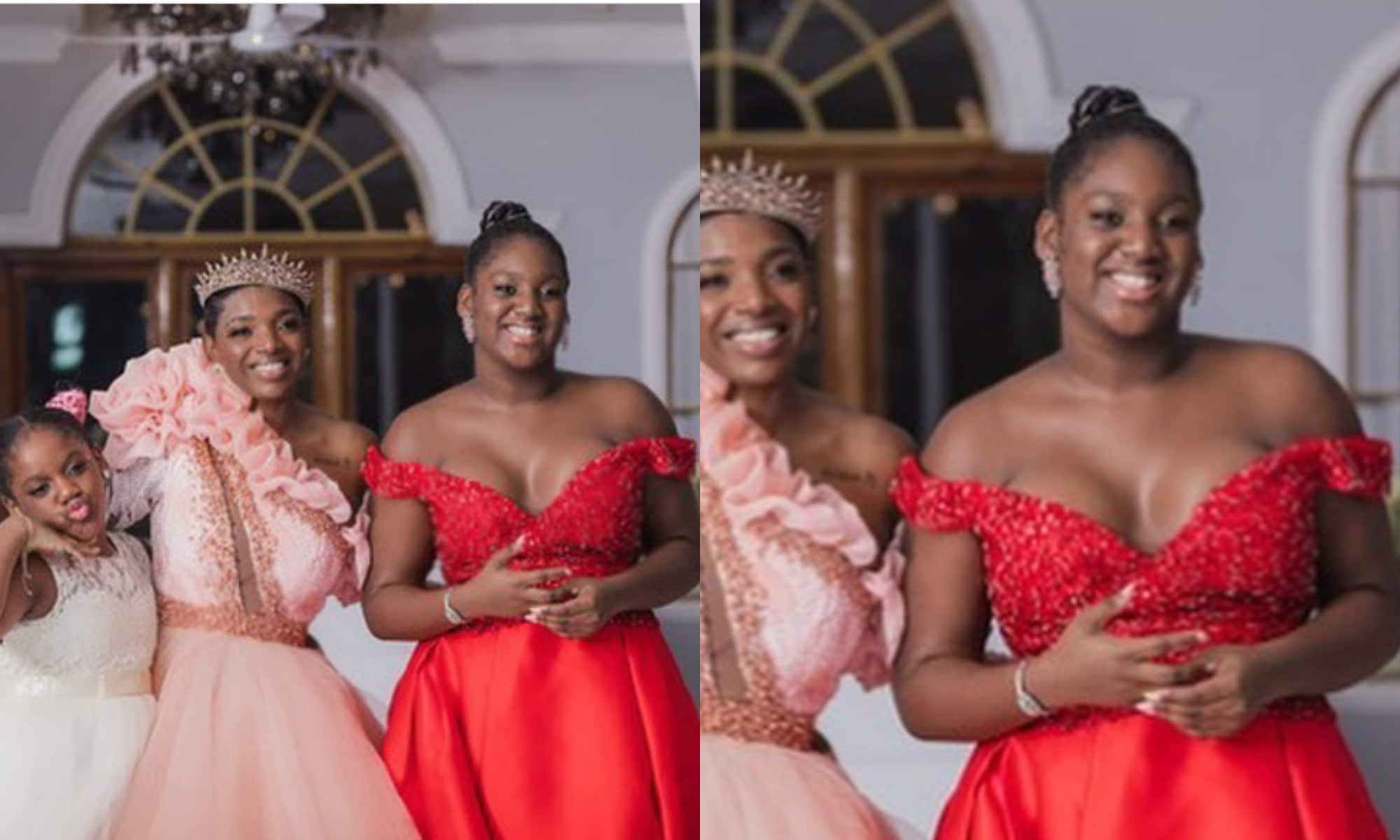 Annie Idibia, the wife of Tuface Idibia, shared beautiful photos of herself and their full-grown daughter, Isabella, on her Instagram page.
Isabella is wearing a red gown in the photograph, and her cleavages are clearly visible. This provoked outrage among Annie Idibia's followers and they expressed their unhappiness with her fashion sense, believing she was too young to be wearing such an exposing outfit.
While reacting, an Instagram user with the handle @enelazarus wrote, beautiful people. 13 year old should cover up a little. God protect our children.
@Solacecute wrote: 13 year old don dey show breast.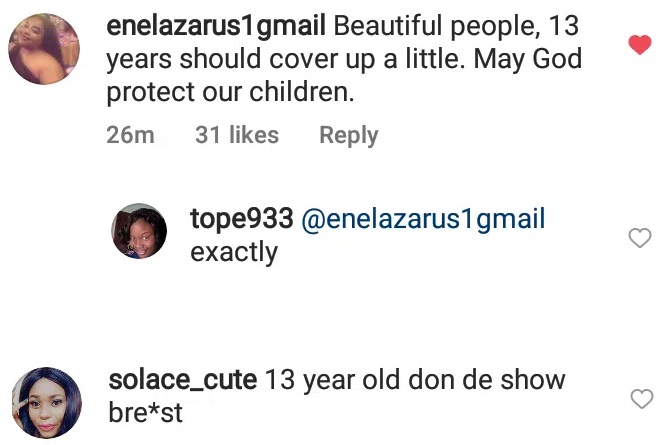 103
0
0
Slay queen allegedly kills her baby after putting him to sleep with tramadol so she can go clubbing. She...