News
Football legend Diego Maradona  Is Dead! Aged 60
4,905 total views, 5 views today
Football legend Diego Maradona  Is Dead! Aged 60
According to reports coming from Argentina, the Legendary Diego Amando Maradona is dead.
The former Argentina national team coach and player recently had a successful surgery or a subdural hematoma — more commonly known as a blood clot on the brain but latest reports in football world confirmed that the world cup winner is dead
According to reports making the rounds on Twitter, Maradona died after suffering a cardiac arrest, according to reports in his native Argentina. The football legend had a heart attack at his home just two weeks after leaving hospital.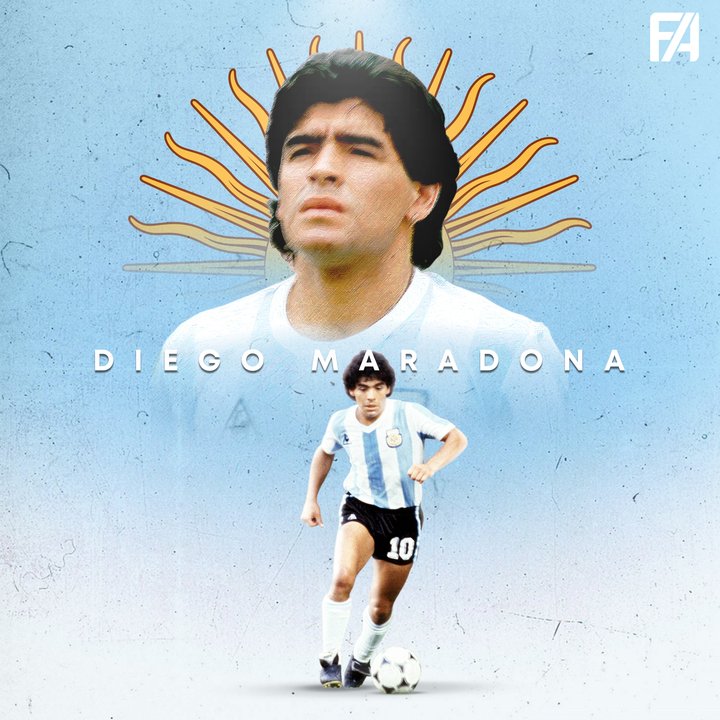 Maradona died at the age of 60 years and prior to his death he was currently the head coach of Gimnasia y Esgrima de La Plata.
In terms of memorable moments, not many footballers have delivered like 'The Golden Boy' Maradona.
There was his "Hand of God" goal against England at the 1986 World Cup. Quickly followed by his mazy, mesmerizing, weaving goal in the same game, that's viewed as one of the greatest ever scored.
Rest in peace Diego Maradona